Ipe Deck Installation Leads to Lessons Learned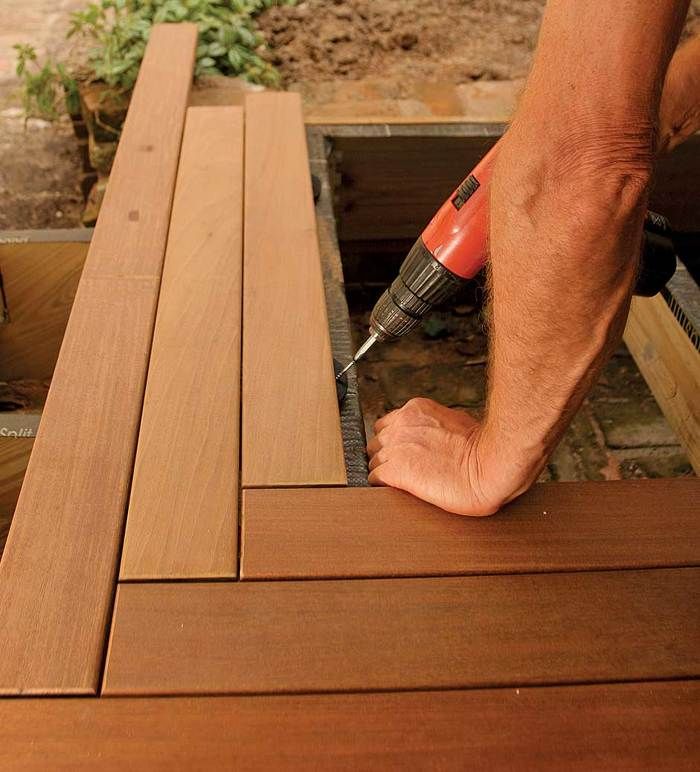 "The definition of insanity is doing the same thing over and over again and expecting different results."
-Albert Einstein
The first stab at any technique inevitably ends up with a few mistakes made along the way. When the composite decking of a friend of mine prematurely deteriorated, I was called in to help rebuild. After considering a variety of different composite and real wood choices, we finally settled on Ipé. Tough, long-lasting and eye-catching, Ipé is fast-becoming one of the most common choices for decking.
While my experiences in deck building had been primarily pressure-treated framing, cedar decking and conventional nails and screws, I had an urge to try something new this time around. Our plans involved preserving the natural unweathered color of the wood. We didn't want the appearance of exposed screw heads interfering with that beautiful sea of amber tones so we went with the crowd and installed using hidden fasteners.
This being my first time working with both Ipé and hidden fasteners, I learned a few lessons and picked up a few tips along the way.
Protect Yourself
Wear a long-sleeved shirt, gloves and a dust mask when working with Ipé. I made the common mistake of not worrying about saw dust since I was cutting outdoors. Bad move. Although different people react in a variety of ways, I found the dust produced by Ipe to be rather irritating. By the end of the first day, I had developed a rash on both arms, was feeling lethargic (not from the labor, mind you) and had developed cold-like symptoms that included chest and nasal congestion. Ipé is able to resist decay due to compounds called naphthoquinones which can have adverse affects on skin and lung tissue.
Use Pre-Grooved Boards
I decided to save about $1,000 by ordering my lumber without fastening grooves milled into the edges, thinking I could simply cut slots using a biscuit joiner. While the method certainly works, it's incredibly tedious. Cutting a slot on the edges of each board where it intersect a joist is a major waste of time and labor. It's also murder on your tool's motor!
Sort Your Lumber Ruthlessly
Ipé is tough stuff, so the more vigilant you are at weeding out bent or warped boards, the easier your job will be in the long run. This isn't cedar. Your board bender will get a serious workout. I went through two during the course of the installation. I used the old tried-and-true Stanley model although you might want to have a look at Ipé Clip's newly-released Hardwood Wrench. If you do end up using a straightening tool the likes of the Stanley 93-310, make sure you've got replacement bolts for the swiveling hook in your tool belt. You will break them. These are great tools but even steel has its limitations when it comes to Ipé!
Prepare for Frequent Bit and Blade Replacement
Sharp tools mean crisp cuts. Ipé will burn through drill bits and saw blades faster than a fox clearing out a henhouse.
Prevent Checking
Ipé end grain has a tendency to check, so be sure to use a wax-based sealer. Be vigilant with your sealing. Once you get your rhythm going during installation, it becomes very easy to forget this step. Manufacturers generally suggest sealing end grain within 24 hours of installation.
For more information, tips and techniques, be sure to consult our Deck Planning Center.