Why I'm switching to Elmers Glue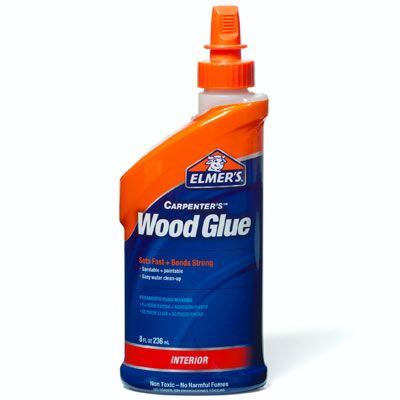 I've been a steady user of Titebond 1, 2, and 3 for several years, mostly because it's what the next guy was using, and I could get it anywhere. Then one day I went into the store to grab a fresh supply for a trim project and the redesigned bottle from Elmer's caught my eye. It was less expensive than the Titebond products, and I figured PVA glue is PVA glue, right? May as well save a buck.
I'm a convert.
Elmer's has this tenacious tack that I've never noticed when using Titebond or other yellow carpenters glues. I squeeze out a little bit of the Elmers onto a piece of casing, and when I run my finger over the glue to even it out there is this pleasant combination of smooth thickness and a reassuringly tenacious tack.
I work alone, and it was never one of those things that stuck in my mind enough to share with my colleagues until yesterday. While working with Fine Homebuilding author Kit Camp on a scribing article and series of trim videos, he saw that I had Elmer's in my toolbox.
Kit's reaction: "You use Elmer's too?! That stuff is awesome! It's got such an amazing tack!"
Nice to know I'm not the only nerd that gets excited about the simple things in building.