How-To
There's a Better Way: How to Drill Level Holes In a Fence Post
Fool-proof horizontal holes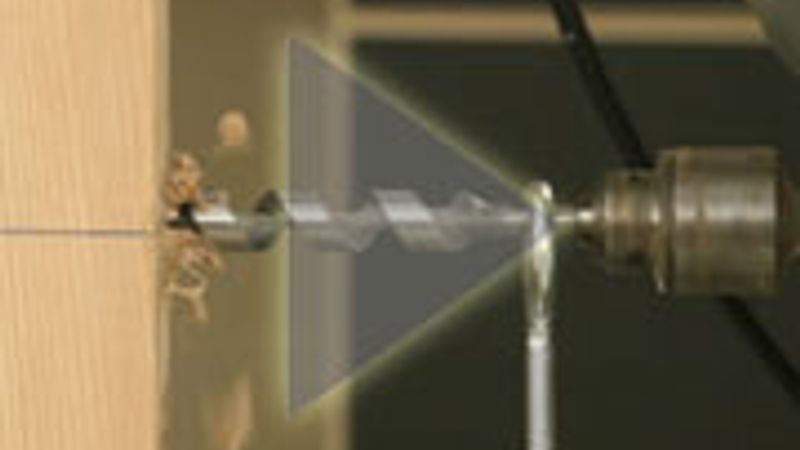 Dave Herbert from Lawrence Harbor, New Jersey writes:
If you're having trouble drilling a horizontal hole with an electric drill, try hanging a plumb line from the bit's shank as you bore the hole. I use a brass keyring or a shower-curtain ring and let it ride on the shank. From it I hang a string tied to a couple of washers. When a spinning bit is held level, the weight will hang in place. Make sure the ring doesn't get hung up in the spinning chuck.
In this video tip, I used an eye-bolt with several nuts and washers, instead of Dave Herbert's ring, string, and washer combination. I tilted the drill back and forth so you could see the difference between not level and level.
It's easy to eyeball how level the drill is perpendicular to the line we've drawn across the post; it's the up and down that's hard to do.
Watch more There's a Better Way video tips.