Replace the Cord on a Power Tool
Here's how to breathe new life into a drill with a frayed cord.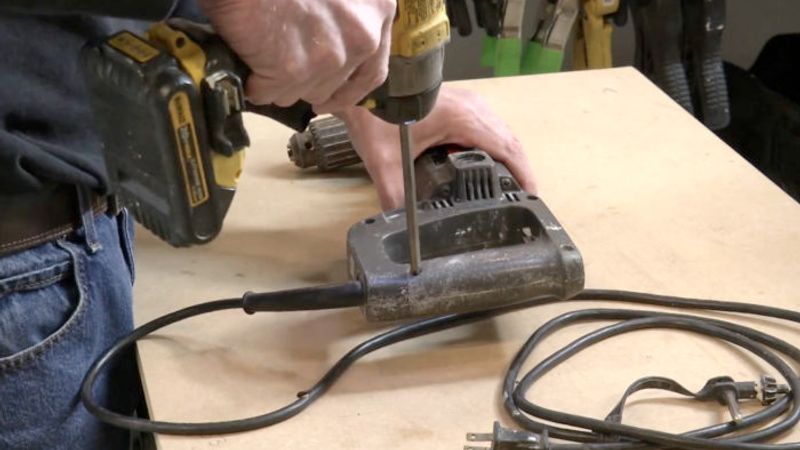 This right angle drill, bought in 1995, is great for mixing mud and especially great for drilling holes for pipes and wires. But as with any corded tool, eventually the cord succumbs to the wear and tear of the job site. In this episode of ToolTech, Patrick McCoomb takes the tool apart and replaces the cord.
The first step is to split the two halves of the drill housing. Then, after opening the case, Patrick snips the wires leading to the power cord, strips and trims then, and then uses butt connectors to join them to the new cable. He is careful to slip the strain relief into the right spot. Then the case is closed, and the tool is repaired.
Keep in mind that if you are a pro and you have employees using your tools, you have to use exactly the right replacement part, by the part number, to make your repair, or you may find that you have made an OSHA violation.
Senior editor Patrick McCombe has been testing power tools on behalf of national publications for more than 15 years, and he regularly meets with product manufacturers to try out new introductions. In the Tool Tech series, Patrick reviews the latest tools and materials, discusses building technology, and shows time-tested techniques for better, more-efficient home building. Consider becoming an online member to watch other Tool Tech videos.