Tools & Materials
Tile that imitates wood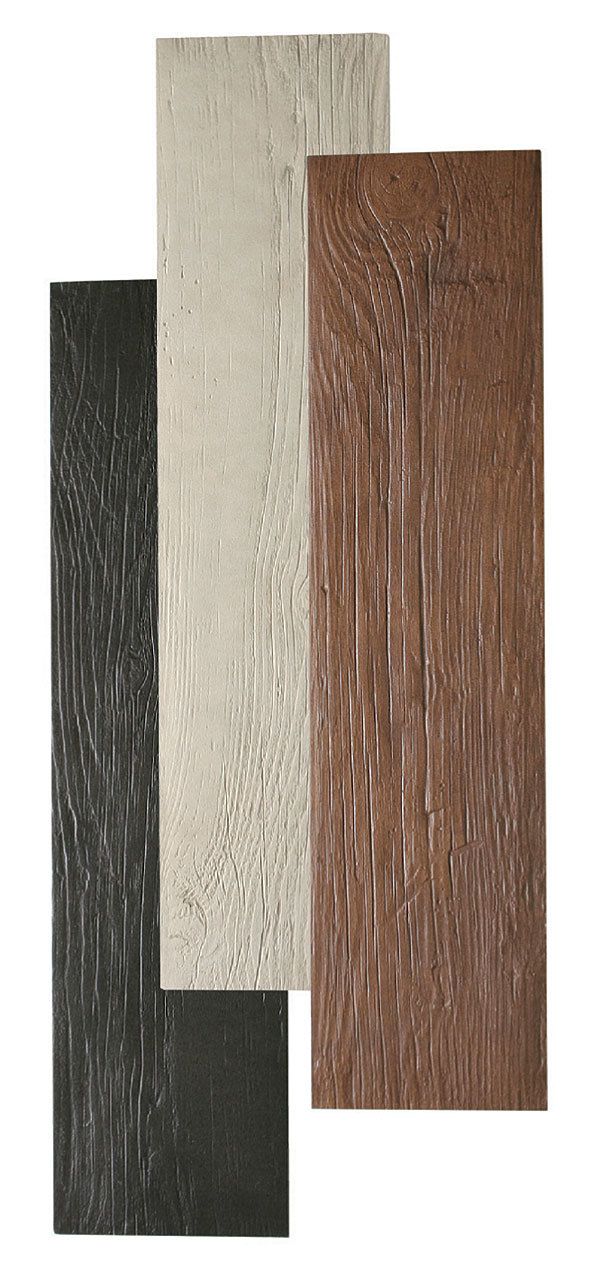 Hastings Tile
Tile floors are tough, but wood floors are warm and inviting. So what's the best choice for a bathroom? Freeport, N.Y.-based Hastings Tile & Bath offers a compromise with several new lines of tile designed to imitate materials of a softer persuasion, including fabric and wood.
The company's "fabric" tile designs include patterns that imitate wool, woven fabric, and floral designs, all of which are available in both floor and wall tiles. Among Hastings's wood-look tiles are imitations of exotic species, petrified wood, distressed wood, and stained wood. Ink-jet technology is used to create the unique look of some of the tiles; others, such as the distressed-wood-look tiles shown, are manufactured with "twin-pressed technology," a process in which the clay is pressed both before and after glazing, resulting in a surface that is deeply textured yet fully glazed and easy to clean. Colors are blended to replicate the tones of hardwood floors.
The tiles are sized like wood planks, measuring 4 in. by 36 in., 8 in. by 36 in., and 6 in. by 24 in., and are rectified, meaning they are cut after firing and so are more consistent dimensionally than traditional tile, which allows minimal grout lines between tiles.