Tools & Materials
Bosch 360 Line Laser
An affordable laser that covers 360°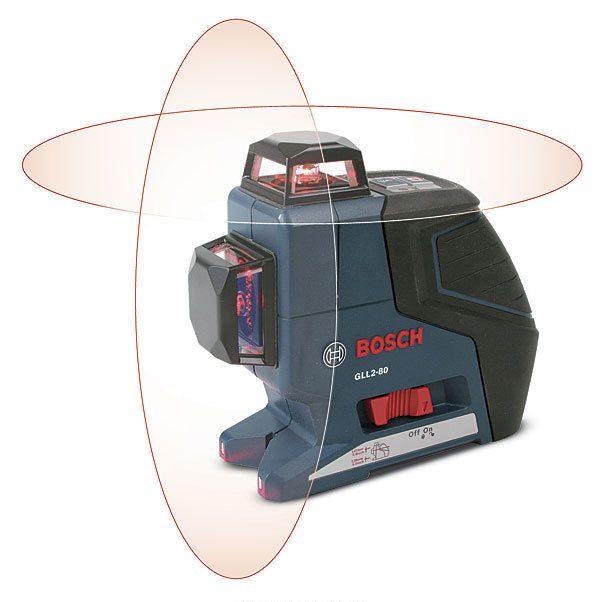 Choosing a laser layout tool can be a balancing act between expensive rotary lasers (too much tool) and simpler, more affordable cross-line lasers (limited utility in some applications). With the introduction of its new GLL2-80, Bosch has bridged the gap between categories.
Rather than relying on a rotating laser to create a 360° horizontal or vertical line, the GLL2-80 projects a laser onto the tip of an internal cone-shaped mirror. The mirror evenly reflects the laser in every direction, creating a crisp line that is accurate to 1/4 in. at a distance of 100 ft., a competitive margin of error. A pulse mode, which emits the laser in short bursts, is ideal for use in bright conditions or in conjunction with a receiver to detect the laser up to 265 ft. from the tool.
The $340 price includes a wall bracket, but the tool also can be mounted to Bosch's aftermarket spring-loaded pole setup ($85), a good choice for setting the laser in the center of the room or on a tripod.
One downside to this tool is that unlike on some more expensive models, the self-leveling laser line can't be locked at an angle.