Building Relationships with Code Officials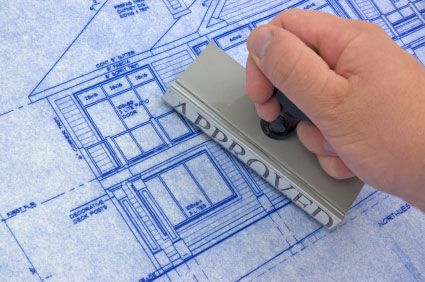 Sometimes the hardest part of a construction project is simply getting started. From construction drawings to estimates and schedules, preconstruction tasks can be time-consuming and costly. To avoid making mistakes that waste time and money, it's a good idea to meet with your building officials early in the development stage.
Building officials regulate who's allowed to do the work, how they do it, and where they do it. This requires the participation of a number of trained professionals such as plan reviewers, urban planners, and building inspectors. These pros can offer helpful advice before you hire architects, surveyors, and engineers to prepare necessary permitting documents.
For example, consider a situation where you would not be allowed to build a structure because it encroaches on a setback. Building officials may also be aware of flooding issues and other matters that may affect your project. Ensure your meeting is productive, by providing the officials with a clear description of your project and any pertinent information you already have, like rough drawings, photos, and existing site plans.
Because a number of government entities may be involved with the permitting process, you may need to visit several departments. Here are some of the departments that may have to sign-off on your project:
• The Building Department reviews your project for building code compliancy. This department can also tell you what permitting documents are necessary for your project and the licensing requirements of the contractors.
• The Zoning Department (and/or Planning Department) reviews the type of building and it location on the lot as well as within the community. This is broadly defined as "land-use."
• The Public Works Department (and/or Engineering Department) reviews the project's road access and drainage. It may also oversee projects that impact environmentally sensitive land and waterways.
• The Health Department ensures that any wells and septic systems meet state requirements.
Other government entities, such as the Fire Department, may also be involved in the permitting process.
In addition, the Building Department can help lower your design costs if it has copies of existing plans used to build the house. This can be a big cost saving to you. For example, if you're renovating an existing home, the original plans will show you how the walls are constructed, how the house is wired and plumbed, and other information that will affect the renovation. You will also learn the name of the architect who drafted the original plans and who may be able to make the proposed changes for your renovation. (Note: If you do not hire this original architect or designer, you must not infringe on his or her copyright by copying these plans and marking them up. In this instance, use the plans for informational purposes only.)
Although many contractors have an "us and them" relationship with the building officials, it's much more productive to work together towards the common goal—the completion of a project that is done correctly, on time, and on budget. With the Building Department as your ally, this is more likely to happen.