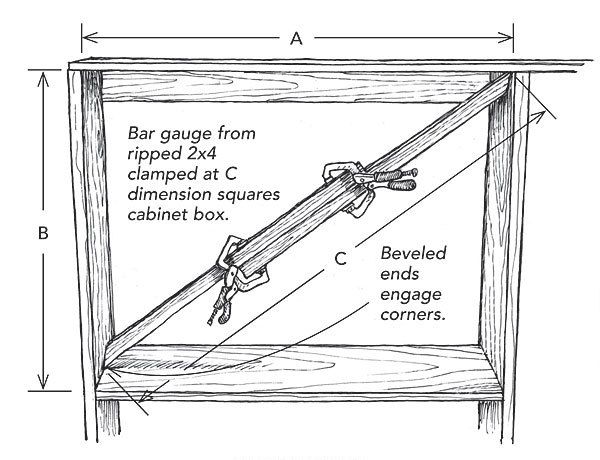 I work alone, so I often have to come up with jigs as extra "hands." If I find my cabinet-opening diagonals aren't equal, here's what I do to square and hold them until permanent connections are in place.
As shown in the drawing below, I measure the adjoining sides A and B. Then I square each of these numbers and add them together. The root of this total is the diagonal C.
At the C dimension, I adjust and clamp a sturdy bar gauge made from a ripped 2×4. Then I rack the cabinet box until the gauge fits into what was the lesser diagonal. Now I'm ready to make my mechanical connections.
Michael Boothby, Langton, None
Edited and Illustrated by Charles Miller
From Fine Homebuilding #224