How-To
15 Coffered-Ceiling Ideas
Design ideas, tips, and techniques for a unique coffered ceiling in kitchens, living rooms, basements and more.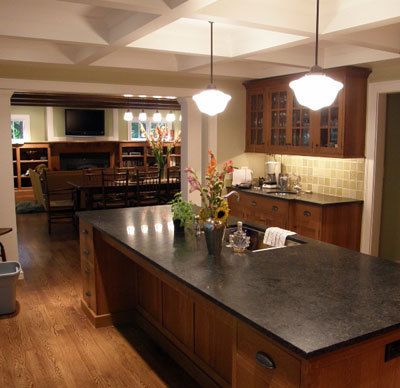 Coffered ceilings add a beautiful element to any room. Whether you're looking for a traditional or contemporary design, we've put together a collection featuring some of our best reader-submitted projects and articles highlighting coffered ceilings in living rooms, kitchens, and basements.  You'll also find tips and techniques on building box beams, installing a coffered ceiling, and leveling old ceilings.
For more information, check out these links:
To see the 15 featured ideas, please click the Launch Slideshow button below.