Tools & Materials
Indian-Inspired Mosaics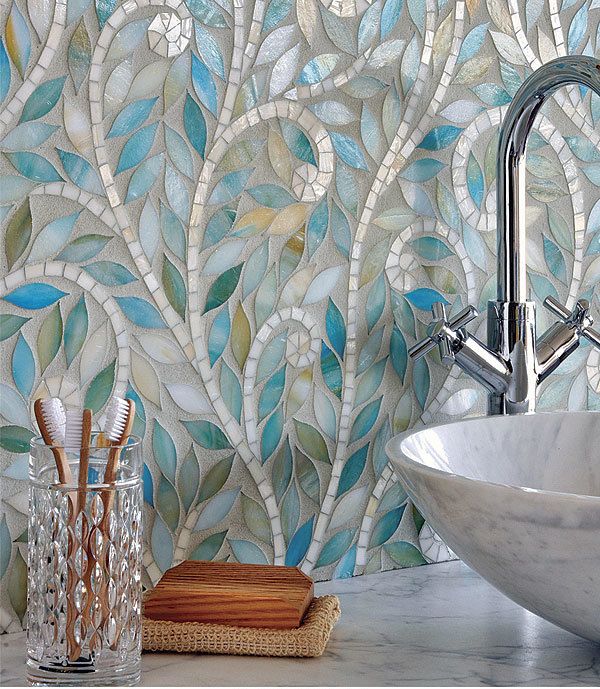 Climbing Vine mosaic
Manufactured by: New Ravenna Mosaics
757-442-3379;NewRavenna.com
Cost: $34.50 to $200 per sq. ft.
Although Sara Baldwin's New Ravenna mosaics are handcrafted in Virginia, the company's founder and creative director turned to a technique used in 17th-century India for the inspiration behind her new designs. Replacing traditional bone and mother-of-pearl inlays with jewel glass and natural stone, the company has released three new tile designs representing growth and renewal: Fiona, Jacqueline Vine, and Climbing Vine. The stone designs can be installed on floors and walls indoors and out; the jewel-glass mosaics are suitable for interior vertical installations. More than 200 designs are available from New Ravenna (NewRavenna.com) at tile showrooms throughout the United States and internationally. Mosaics cost $34.50 to $200 per sq. ft., depending on design and material. The company provides design services along with on-site supervision of installations.