Podcast Episode 53 — Basements, Porches, and Architecture, now on Video!
Countertops, lighting strikes, fence posts, roofing, grouting, and building a house in phases.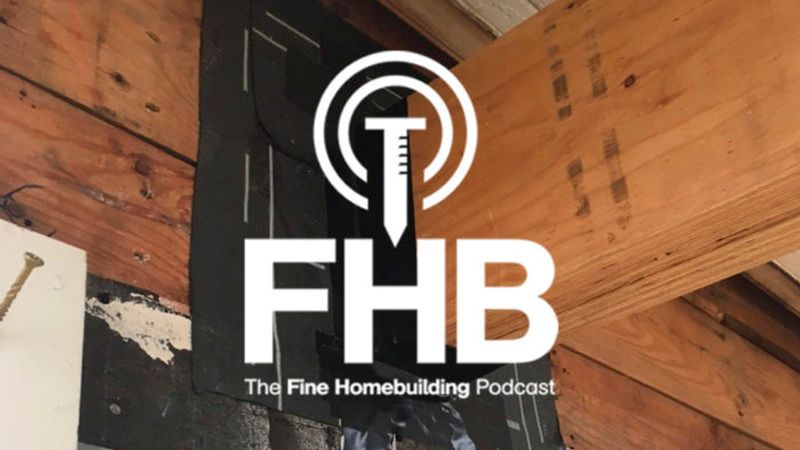 In this podcast episode, host and editor Justin Fink is joined by editorial director Rob Yagid and design editor Brian Pontolilo. They talk about their own projects: Justin's porch, Brian's involvement with the American Institute of Architects, and Rob's basement. The guys also respond to listener questions. This is the first episode of the show that is also available on video. You can watch the show above, or on YouTube at the Fine Homebuilding YouTube Channel.
Other topics covered in this podcast: countertops, oil finishes, lightning strikes, fence posts, roofing, grouting, and building a house in phases.
We also have our continuing request for listeners: We need all our fans to take our podcast feedback survey by clicking here.
This episode is sponsored by SoftPlan, software for better home design.
The show is driven by our listeners, so please subscribe and rate us on iTunes or Google Play, and if you have any questions you would like us to dig into for a future show, shoot an email our way: [email protected]. Also, be sure to follow Justin Fink, Rob Yagid, and Fine Homebuilding on Instagram — and "like" the magazine on Facebook.
The Fine Homebuilding Podcast embodies Fine Homebuilding magazine's commitment to the preservation of craftsmanship and the advancement of home performance in residential construction. The show is an informal but vigorous conversation about the techniques and principles that allow listeners to master their design and building challenges.
Resources mentioned in (or related to) this podcast episode:
Lightning: Here's listener Joshua's house, made with a metal roof and a tall metal chimney. The guys address his concerns about lightning. Please click below on the PDF button to download the IEEE document discussed in the episode on this topic.
Justin's porch: Also please click the gallery link below to check out the state of Justin's porch project.

View PDF