Hidden Doors, Secret Rooms, and the Hardware that makes it possible!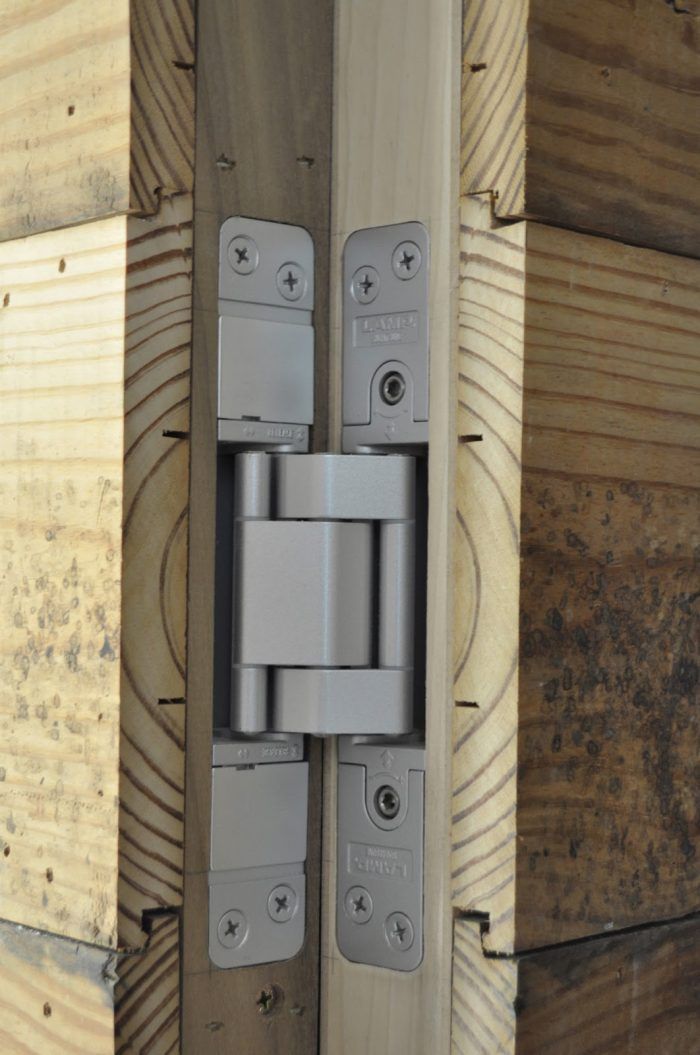 One of the most popular videos I've ever posted is the one on hidden doors that I made several years ago. It's now logged hundreds of thousands of views.
I love doing these hidden doors, partly because the Sugatsune hardware I'm using is so sweet. Below are a few photos of some recent projects I've done with hidden doors. The first is a powder room tucked under the stairs in a 1940s house we remodeled with Hugh Jefferson Randolph Architects. 


The doors that open outward incorporate hardware that my colleague Eric Rauser found. He tracked down this industrial touch latch hardware from Saint Louis Designs in Austin that makes hardware for the cabins of Lear jets. The cheap ones you find in most cabinet hardware catalogs don't have enough muscle to throw a heavy door outward. This one produces 12 lb. of force, enough to push out a heavy, solid door.

Below is a 1935 house where we reused the shiplap sheathing for interior paneling. We hid the door to a hall bathroom behind horizontal shiplap. Hugh Jefferson Randolph was the Architect on this one, too.

 Finally, this last series of photos below shows a remodel we worked on with FAB Architecture. What you are seeing is an oak-paneled basement wall with two hidden doors. The door on the right leads to a media room. You can see the vertical outline of another door to the left, which hides a mechanical closet for a wine conditioning HVAC unit.
This hardware isn't cheap, but good hardware is well worth the price. The expensive part is paying a fine craftsman and builder who can actually pull this all off and make it flawless. Fun stuff!
Risinger Homes is a custom builder and whole-house remodeling contractor in Austin, Texas, You can check out his video blog on YouTube here.
More on hidden doors:
Custom Service Hardware hidden door hinges — These hinges can support up to 500 lb., making them especially useful for a fully loaded bookcase door.
Pantry Hidden in Plain Sight — A fun hidden door helps balance proportions in this kitchen by mirroring the look of nearby cabinets.
The Secrets Behind Hidden Doors — Trim placement and special hardware make possible the tight tolerances that eliminate telltale gaps. Albuquerque cabinetmaker Joel Wheeler is your guide.
Secret Passageway — Beautifully crafted bookshelves in this Seattle home glide open to reveal a hidden stairway.