Secret Passageway
A hidden door fit for a real-life Scooby Doo episode!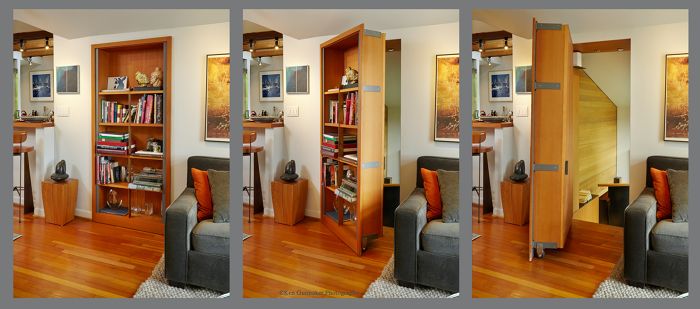 Who doesn't want a secret door in their house? These beautifully crafted book shelves in the living room of this Seattle home glide open to reveal a hidden stairway. No one would ever expect such a feat of this elegant and useful bookcase. Click here to find out where it leads …
See more of this firm's work at http://bobswain.com.