Tools & Materials
Get Your House Right: Architectural Elements to Use & Avoid
This book details of big-picture decisions about roof massing, symmetry, column sizing, and window arrangements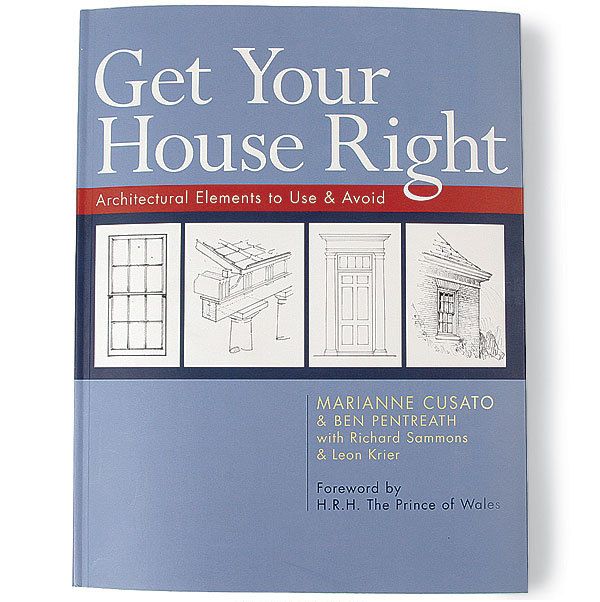 It's not often that we include a book in our "Tools & Materials" department, but if you ask me, Get Your House Right (Sterling, reprint 2011) is every bit as important to home building as a hammer and nails.
If author Marianne Cusato had used her well over 1000 detailed line drawings only to illustrate the basics of good design, this book would still be a gold mine of information. Instead, she takes it beyond the typical pattern book by underscoring those lessons with examples of common design mistakes to avoid.
The 250-page book starts with some accessible tutorials on the history of traditional architecture and why it matters. From there, Cusato unravels the details of big-picture decisions about roof massing, symmetry, column sizing, and window arrangements. Then the book dives into nitty-gritty details such as how to choose the right slope for a pedimented door surround, how to find the most pleasing proportions for a box eave, why brick mold should never be used in a house with siding, and why a cyma molding should never be used in a supporting position.
Cusato's book focuses on traditional architecture, but she encourages readers to use it as a point of departure: Learn the rules before you break them. It's a book for designers, builders, or someone just trying to put their finger on that "something on this house doesn't look quite right" feeling.
If home building is a master class, this should be required reading.