Tools & Materials
Splurge-Worthy Bronze Hardware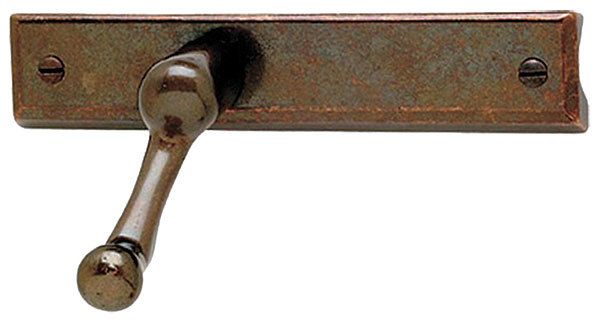 You may think that adding hand-cast bronze cranks and locks to your perfectly trimmed-out casement windows is overkill. Well, Brad doesn't need a tuxedo, and Angelina doesn't need diamond earrings, but the added bling doesn't hurt.
Rocky Mountain Hardware makes expensive, jewellike products in nine different bronze patinas that don't call attention to themselves as much as they add to the overall effect of your doors, windows, and cabinetry. Along with its extensive product line, the company can cast custom pieces based on your designs.
The casement window crank and cover (WC200), shown here in silicon bronze, medium patina ($150), is designed to fit Pella's Architect and Designer series windows.
Photo: courtesy of the manufacturer