A Neat Way to Wipe Up Paint
Even the steadiest of hands spews some paint. Here's how to clean it up.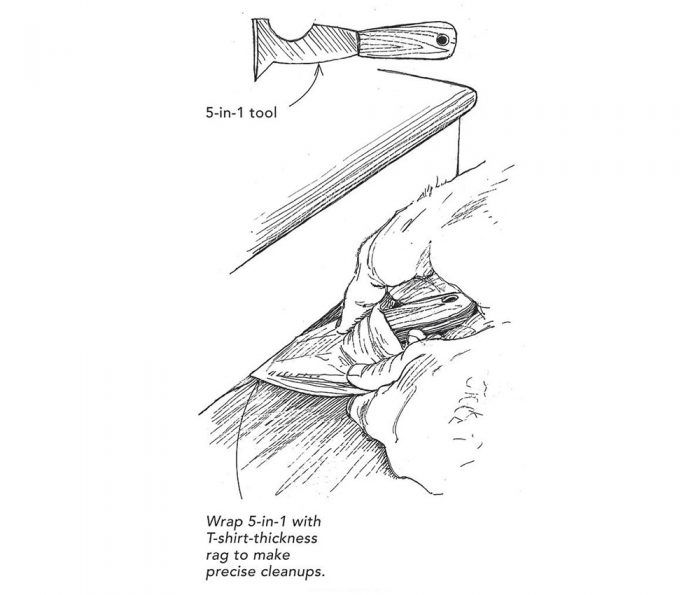 Good painters don't use a lot of masking tape. In the interest of efficiency, and as a point of pride, they cut in with a carefully loaded brush and a steady hand. Occasionally, though, some paint strays onto the adjacent surface. The best way to clean it without messing up the paint job is to wrap a cotton rag tightly over the blade of a 5-in-1 tool. This lets you wipe up the paint with surgical precision and maintain a straight line. I can't remember what painter I stole this tip from, but I've used it since, whether painting stair risers and window muntins, or cutting in trim.
—Kevin Ireton, New Milford, CT
Edited and illustrated by Charles Miller
From Fine Homebuilding #236