Tools & Materials
DeWalt DW716 Compound-Miter Saw
Solid and quiet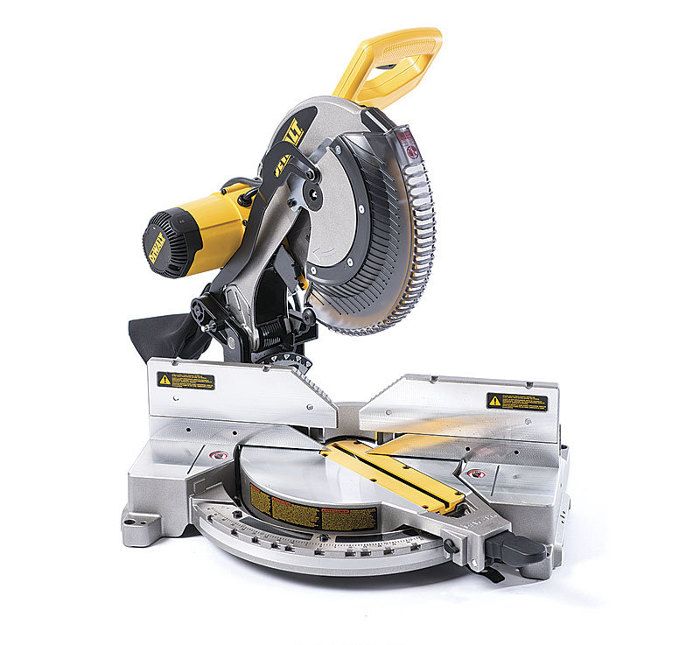 Price: $350
Weight: 44 lb.
Warranty: 3 years
Crosscut at 90°: 8-1/16 in.
Crosscut at 45°: 5-11/6 in.
Nested crown: 6-5/8 in.
Features
With the exception of the bevel stop, the DeWalt's settings were tuned perfectly out of the box. The normal cut capacity is similar to that of the others, but when the auxiliary fences are removed and a 2×10 is placed on the saw table, you can use the "back fence" for extrawide cutting (a 2×10 at 90° and a 2×8 at 45°). This saw can handle the tallest baseboard (61⁄2 in.) as well. The saw arm and the miter table have smooth actions, and the wide perforations in the blade guard make it easy to see a pencil line on the stock you're cutting.
Flaws
The DeWalt is slow when cutting heavy, dense material, and dust collection is only fair.
Bottom line
This saw is solid and quiet and has the best cutting capacity of all the saws tested.