Tools & Materials
Skil 3821-01 Compound-Miter Saw
Loud, dusty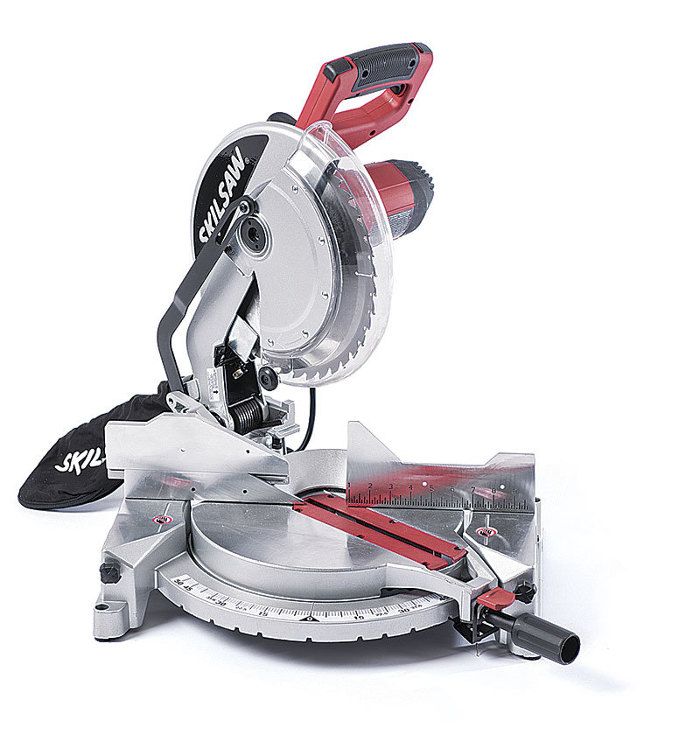 Price: $220
Weight: 43 lb.
Warranty: 3 years
Crosscut at 90°: 8-3/16 in.
Crosscut at 45°: 5-3/4 in.
Nested crown: 6-15/16 in.
Features
 Although this saw wasn't accurate out of the box, it didn't take me long to get it trued up and making straight cuts. It had plenty of power and handled most tasks without any problems. The included extension wings are longer than most, and one side has a small table attached for further support.
Flaws
This saw is loud, even with earplugs, and it's also the dustiest of the models I tested. The electric brake took 6-1/2 seconds to stop the blade after I released the trigger, more than 2 seconds longer than the brakes on the other saws. I also found that tightening down the miter-lock knob shifted the miter angle slightly, a major annoyance for precise cuts.
Bottom line
 For $80 more, you can get a model that performs much better.