Bondic Liquid Plastic Welder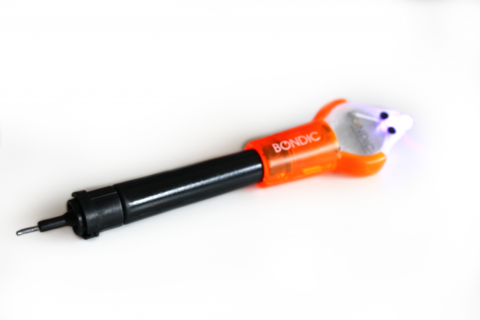 Bondic is a liquid plastic welder that is said to work on plastic, metal, wood, ceramic, glass and more. It even works underwater according to the manufacturer. Once cured, the material can handle temperatures from -40°F to 150°F and can be drilled, painted, and polished.
The LED UV device will cure the liquid plastic in approximately 4 seconds, and the Bondic can be used to make large repairs as long as the material is built up in layers of 1 mm to 1.5 mm maximum thickness.
Bondic states it should be used with the principle of welding and not gluing. The Bondic starter kit retails for approximately $22.