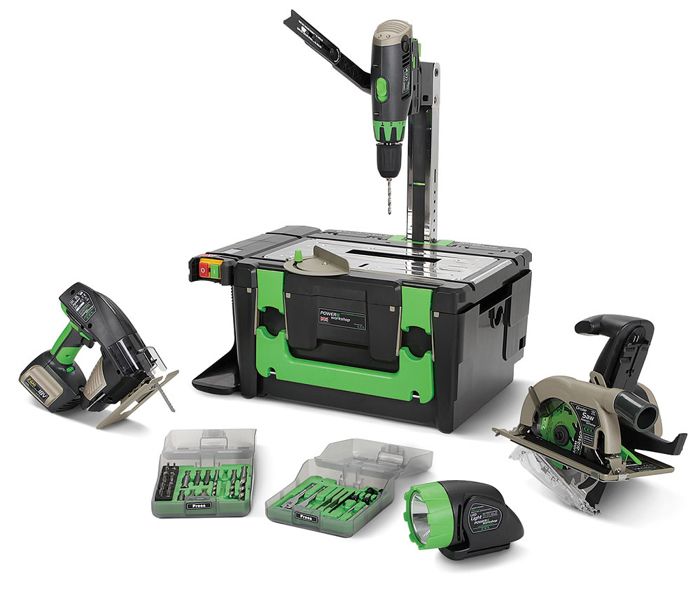 Can one tool do it all? The Power8 Workshop out of the UK aims to be a full shop all in one box. What you get is basically the Transformer of power tools. And, it's cordless. It's a table saw, drill press, scroll saw, and table light (a table light?). Going handheld, it's a circular saw, jigsaw, drill, and a flashlight. Eight tools–all in one box.
CEL, the manufacturer, makes some bold claims such as "ideal for professional tradesmen," but the best way to understand what the Power8 Workshop is all about is to watch the video.
Think a pro couldn't/wouldn't use the Power8? Think again.
So, what do you think? Ready to clear out the shop and go with one box?