Tools & Materials
Tool Test: Rotary Hammers
A seasoned remodeler looks for the perfect concrete drill.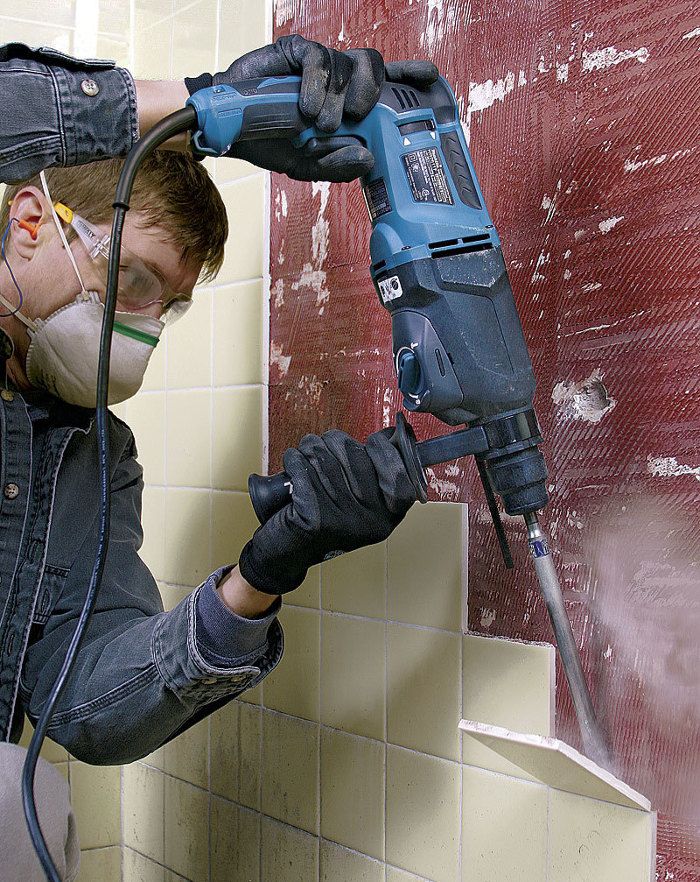 Synopsis: A rotary hammer is the right tool for drilling concrete and masonry. It's also great for chipping tile and breaking up concrete. Knowing which model to buy is difficult because you can't test them in the store. Longtime remodeler Mark Clement makes choosing the right rotary hammer easy. He and three other professional remodelers tested seven 1-in. rotary hammers head-to-head. They compared the performance and features of tools from Bosch, DeWalt, Hitachi, Hilti, Makita, Metabo, and Milwaukee. A comprehensive sidebar discusses the differences between SDS-plus, SDS-max, and spline-style rotary hammers.
As a home-improvement contractor, I use my 1-in. rotary hammer all the time. For starters, it's the perfect tool to drill holes for fastening all kinds of things to concrete and masonry — everything from bottom plates and 2x nailers to storage shelves and hose reels. I also use it for chain-drilling a ring of small holes when I need to make a really big hole, such as one for running a 4-in. duct through a stone or block wall for a dryer or bathroom vent.
Rotary hammers are also great for chipping. In fact, a rotary hammer equipped with a 1-in. chisel is the ideal setup for separating tile from a mud-bed or wood subfloor. It's also great for widening an existing hole in concrete, such as for a basement sump pit. and it is beyond handy for digging holes. I regularly use mine for breaking up and prying out stones for deck footings, and for breaking concrete and digging when I'm working on underslab plumbing.
I recently tested seven rotary hammers head-to-head. I chose the SDS-plus 1-in. size because for a remodeler, it's a perfect fit for most tasks. although too small for major demolition, these tools will drill small-diameter holes and chip tile all day long. They are also surprisingly affordable. The models I tested range in price from about $170 to about $330.
This class of rotary hammer is sold in two styles: pistol grip and D-handle. I prefer the pistol-grip style because it's more compact and more comfortable to use one-handed. Bosch, DeWalt, Hilti, Makita, and Metabo submitted pistol-grip models for the test. Hitachi and Milwaukee don't offer a 1-in. pistol-grip model, so they sent their D-handle equivalents.
Fast concrete drilling
Once you use a rotary hammer for drilling small holes in concrete and masonry, you'll be hard-pressed to go back to the howling whine of a hammer drill. Although there are notable differences among the models in this test, there really isn't a bad tool in the bunch. All drill holes in concrete like they're supposed to. They are also nicely balanced and feel good when held in both typical and awkward positions. After drilling, my fellow testers and I drove concrete screws into the holes to see if there was any bit of wobble that might enlarge the holes and affect the screws' grip. Every screw held tight.
For more photos and details, click the View PDF button below:
View PDF