Malco Magnetic-Writable Tape Measure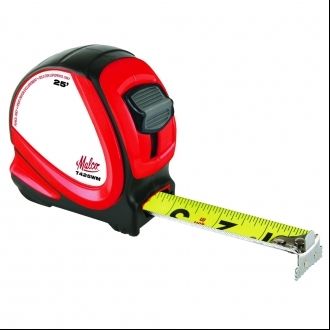 Taking measurements and taking notes often go hand in hand. The Malco Magnetic-Writable tape measure aims to make the note taking part easier with a large white case surface area that you can write on and easily erase with your thumb, shirt sleeve, or pants. Malco even includes two pencils.
The 25-ft. tape measure has features to make the measurement taking part of the job easier too. The blade on the end of the tape is double sided and is magnetic. The blade is said to have four points because of the side hook points.
Malco states the tape is self-supporting up to nine feet.