How-To
Divide and Organize
10 students divided into small work crews overseen by Mike Haynes, Bruce, and me increase production by keeping everyone busy.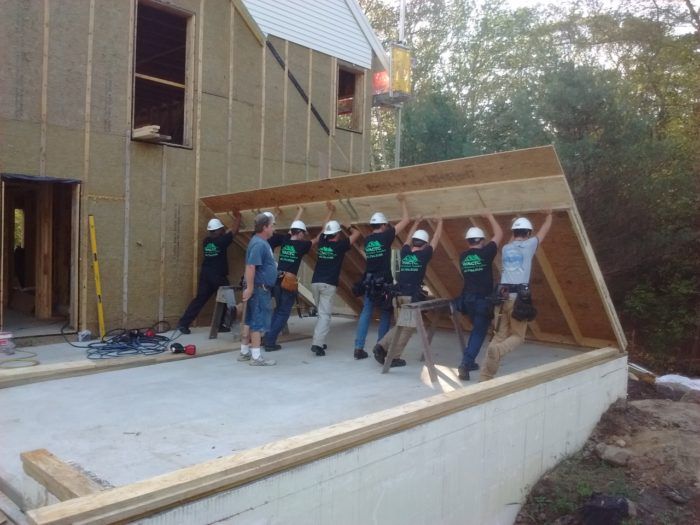 With seven to 10 WACTC students and their instructor, Michael Haynes, working on the FHB House nearly every day, things can get crowded. Early on we divided up the work — and the students — into manageable crews overseen by Mr. Haynes, Bruce, and me.
For the past week, Mr. Haynes has worked with four students on the roof to frame the remaining rafters and sheathing.
Bruce and his three-student crew have focused on framing the garage, and I have kept a couple students working on a variety of tasks — from valley framing, to erecting pump-jack staging, to prepping the roof for shingling.
Splitting up makes sense — plenty of elbow room for everyone, no extra workers for limited work, and small-group instruction.
Mr. Haynes has mentioned several times how much he is enjoying working on the project. Having Bruce and me supporting groups of students lets him jump in and work alongside his crew. Ordinarily he has to focus his time directing all the students and monitoring safety, so he doesn't get a chance to work one-on-one (or one-on-four) very often.
And Bruce and I appreciate the help. It's nice to stand back after the students leave about 9:45 am and see the amount they accomplish in a short time.