Cheek Wall Finish — Without Staging
Leaving the sheathing and shingles off one section of roof provides access to apply finishes and paint an awkward spot.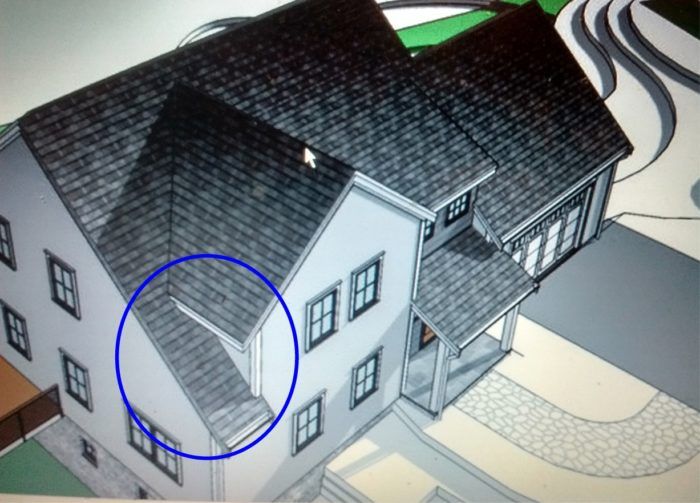 On this house, there's a narrow section of roof next to the cheek wall of the cross-gable. That proved handy because the grade around the house made it awkward to set up a ladder to reach this area from the ground. The solution was simple if a little unorthodox: while we shingled the rest of the main house and the garage, we omitted roof shingles here. Plus, we left a panel of roof sheathing off so we could stand inside while we finished up outside.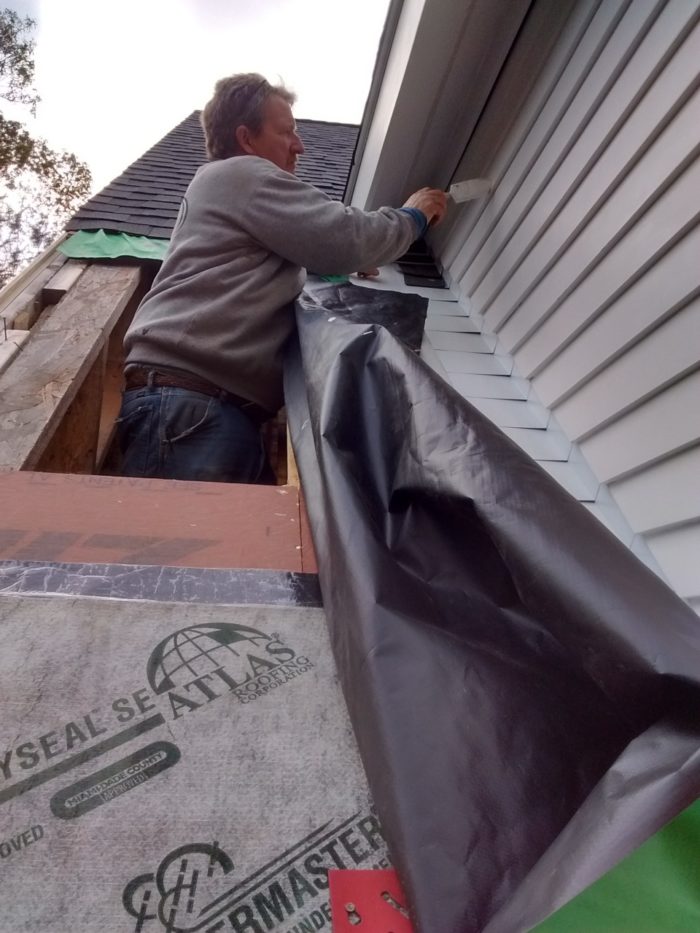 With feet planted safely on the floor, we installed the Roxul insulation and furring on the cheek, added the fascia and soffit trim, and installed the step flashing and the siding. Before buttoning up the roof sheathing, we finished up by painting the trim and siding. Although roofing still needed to be installed, the more involved work on the cheek was safely out of the way.