Quiet Home
Fiberglass and sound-controlling drywall are used to keep the peace inside the house.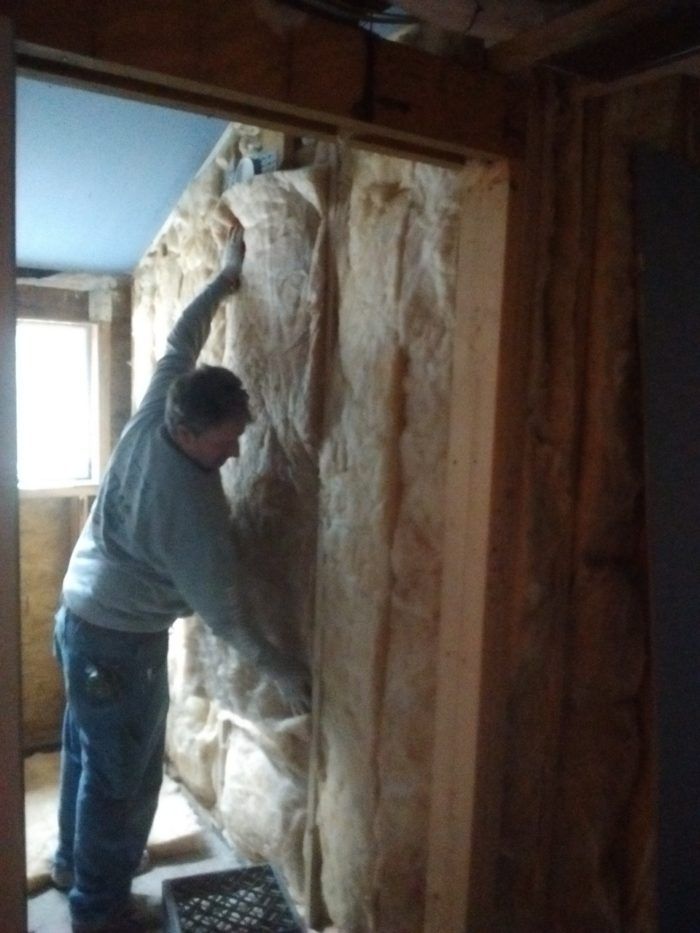 There are lots of ways to dampen sound transfer between floors and rooms. Resilient channel, offset studs, acoustical sealants, multiple drywall layers … I've used different methods on different homes, all with good results.
To dampen occupant sound between floors and walls in the FHB House, we're installing unfaced CertainTeed fiberglass batts and CertainTeed SilentFX QuickCut drywall. The batt installation only took one guy about a day and a half to install 1600 sq. ft. between the first and second floor joists and in the stud cavities of all the interior walls on the second floor.
We selectively installed the SilentFX on both sides of the adjoining bedroom walls, bedroom-to-hall walls, and bathroom-to-hall walls. A single layer of 5/8-in. SilentFX has roughly the same sound-deadening effect as three layers of regular 5/8 in.
Where bathroom drain lines ran through floor joists and walls, we added extra fiberglass batts to both wrap and surround the pipes to dampen noise.