Tools & Materials
Peel-and-Stick Heat Mat
ProtectoWrap 'Peel and Heat Complete' is simple to install.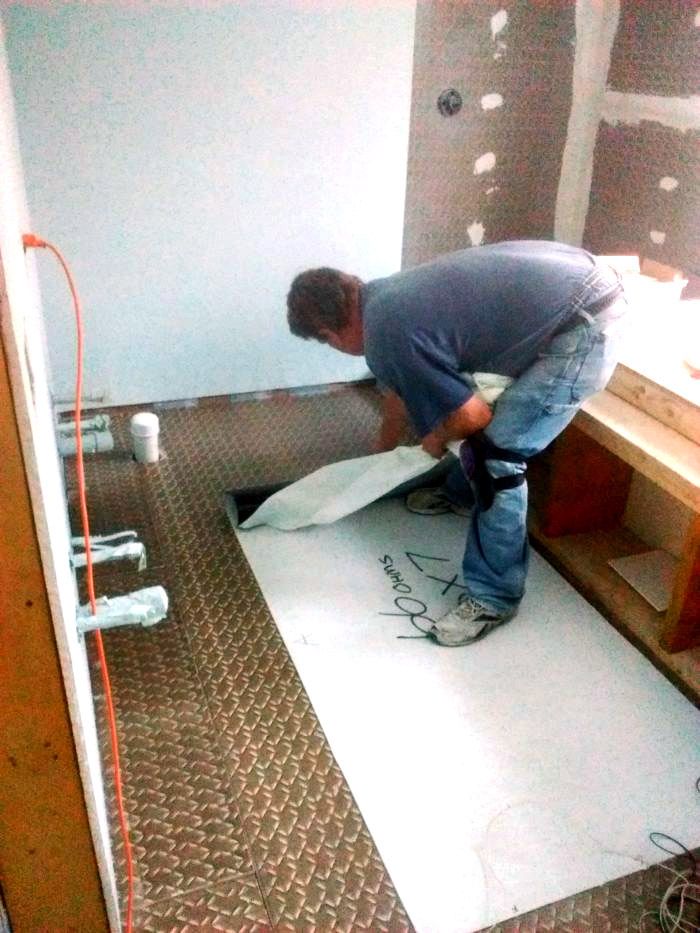 Bruce and I have installed several different types of electric radiant heat mats under tile floors over the past 15 years. Some brands have come and gone, and others have made their way into big box stores. This is our first time using ProtectoWrap's version, and it's one of the simplest.
Rather than manually attaching the heating elements — whether separate wire or woven into a mesh — Peel and Heat Complete is a self-adhering membrane that goes down like a roof membrane. Plus the mat doubles as a crack isolation membrane.
The only extra step needed is to roll primer on the floor to ensure a good bond. The primer coating comes boxed in the kit with the mat and thermostatic controller.
Bruce laid out the mat dry before we rolled the primer and drew lines around the perimeter. Then he cut strips of ProtectoWrap AFM anti-fracture membrane to fill in the spaces on the floor not covered by the heating mat.
After the primer dried, Bruce backrolled the Peel and Heat Complete mat following the lines and then J-rolled it down to ensure a good bond.