Tools & Materials
Respirators Demystified: Picking the Right Protection
Breathing difficulties — When choosing a respirator, straight answers are surprisingly hard to find.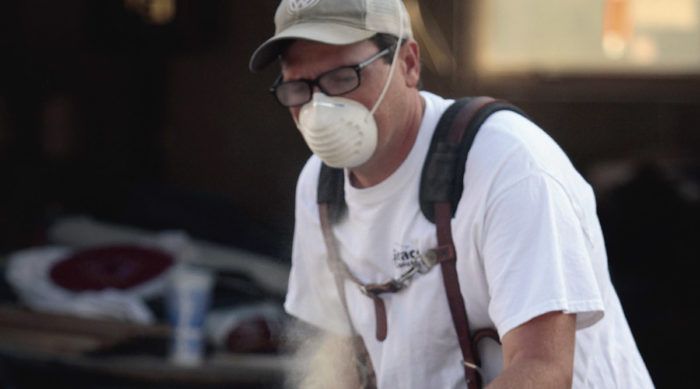 When I was in trade school, one of my instructors­—a crusty mason I admired for his encyclopedic building knowledge and cheeky humor—was diagnosed with mesothelioma and died soon ­after. His disease, a condition associated with asbestos exposure, was almost certainly linked to his decades spent on job sites without protective equipment. Since then, I've worn a respirator pretty religiously. But what I hadn't thought about until I started reporting this story is whether that respirator is really protecting me.
It wasn't long after my boss asked me to write a quick guide to respirators that my ignorance caught up with me. I assumed that somewhere, there exists an elegant flowchart or decision tree that would have me in and out of this article in a couple days.
Sad to say, it is not so.
While it's not rocket surgery, a lot more goes into picking respirators than I'd imagined. In a book from the National Safety Council called the Complete Confined Spaces Handbook, which is mostly about respiratory hazards and protection, the author notes that choosing a respirator "can be a real nightmare," and then punts on how to do it. If it's too complicated for an industry pro to explain in a "complete" handbook on the subject, it should make Average Joe think twice before grabbing the first mask he sees on the shelf. Because picking the right respirator is critical for at least one major reason: It could mean life or death.
One thing I've learned is that it's hard to say what respirator is right for each job without information—information you won't find on the internet. I talked with experts at the Occupational Safety and Health Administration (OSHA), which writes respiratory-protection rules; the National Institute for Occupational Safety and Health (NIOSH), which tests and approves respirators; and 3M, one of the world's largest manufacturers of personal protective equipment. While they all had useful information and advice, none had a simple answer to the basic question: What respirator do I need?
When I posed a version of that query to Tom Pouchot, who oversees respirator testing at NIOSH, he told me something he's probably said a thousand times in his career: "I hate to say there's not an easy solution."
Well, they may not be easy ones, but there are solutions. Figuring out what protection you need is much easier once you know what hazards you're dealing with.
View PDF