Self-Taught MBA: An Interview with Kevin Ireton, Subsistence Carpenter
The former Fine Homebuilding editor talks about his life as a general contractor.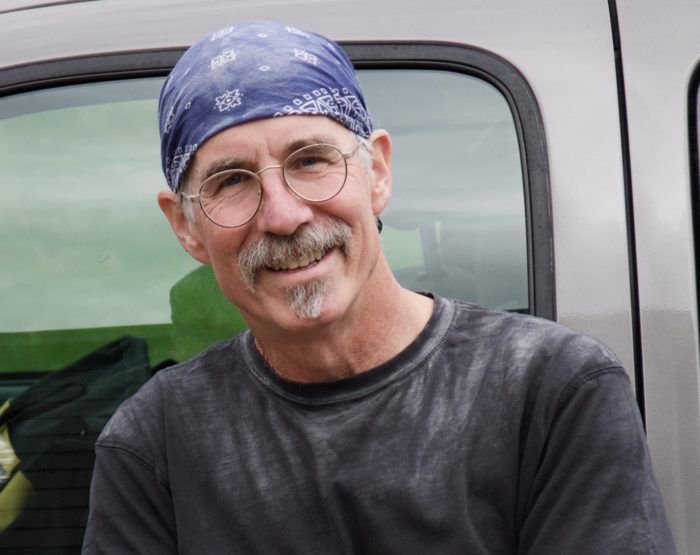 Kevin Ireton spent a decade trimming houses before going to work at Fine Homebuilding Magazine, where he remained 23 years—17 of which were spent as chief editor. By any definition, Kevin has the equivalent of a PhD in home building, having carefully read every article published, and personally documented some of the best construction craft in the United States.
When Kevin left the magazine about eight years ago to become a general contractor, I wanted to see how he made out. We spoke a couple times over the years, but he refused an interview for this blog, saying he was not ready. A few days ago, he changed his mind. So, I called, and he told me all about his remodeling business and how his years as captain of Fine Homebuilding Magazine influences his work today.
A subsistence carpenter
Kevin describes himself, with modesty, as "a subsistence carpenter," admitting that general contracting has not proven the road to riches, but has certainly led to personal satisfaction. "The way I see it, I am making all the traditional mistakes that a carpenter makes when going into business for himself," he says, and seems to relish the confession. "I'm enthralled by it all. Most of what I am experiencing as a contractor I knew about in theory; the reality is fascinating to me. Dealing with people. Trying to communicate adequately so people are not surprised. It amazes me how many things can go wrong."
On the business end of the equation, Kevin admits Fine Homebuilding did not prepare him adequately. "I am of the shoebox school of accounting," he tells me, quoting a line from David Gerstel's "Running a Successful Construction Company."
"I got no business carryover from Fine Homebuilding; there were too few business articles in the magazine. Probably the biggest impact of my work at Fine Homebuilding was at the level of craft, especially the tips and tricks that I absorbed, getting advice from the best craftsman in the nation, advice that I now employ. I don't have an equivalent bag of business tricks."
Notwithstanding this admission, Kevin went on to give me a few gems of business strategy that he may not have learned as an editor, but are well worth considering in this blog.
An artisan contractor
In his usual, self-deprecating manner, Kevin described his one-man operation as "chuck-in-a-truck," but explained that, for his customers, having the owner involved in every aspect of the project provides the dividend of high-quality workmanship. As an artisan contractor, Kevin remains focused on his job site, not on building up his company. When a job is too big for one man, Kevin teams up with another solo-flight contractor, Chris Green, also a Fine Homebuilding author. Together, they can tackle jobs too big to do alone, while not committing long-term resources—financial and emotional—to personnel or formal partnerships. That's a flexibility that gives Kevin the freedom he hoped to gain through having his own business.
Growing a company with employees and subcontractors would only distance Kevin from the hands-on craft that brings the satisfaction he sought when choosing to become a contractor. It's not all about money, Kevin might say. Life is also about living. Instead of trying to make as much money as possible, Kevin cultivates contentment and enjoys the profits of frugality.
"While others were living beyond their means, my spouse and I lived well within ours. We have savings, not because I am a great businessman, but because we live responsibly. As a subsistence carpenter, I cover my household expenses. Yet we can afford a couple of months off each year. We rent a condo in Arizona, where I hike, read, practice yoga. I love the mountains."
A generalist by avocation
One way to make money, while remaining a small business, entails cultivating a niche. I asked Kevin if he had become especially good at one thing, such as building decks or kitchen remodels. He said no. This strategy contradicts what Kevin finds most attractive about general contracting. "Part of what I love is that it's endlessly challenging. Being a generalist, I'm not the best at anything, but I like variety." Again, Kevin's business strategy is not to make money so that one day he can enjoy life. It's to enjoy life while paying the rent.
A healthy attitude
Perhaps the strongest influence on Kevin, coming from years of editing the magazine, is an attitude about health and safety. Taking care of business, for Kevin, includes taking care of his body.
"I learned a lot about safety at Fine Homebuilding—the importance of setting up ladders properly, using nail guns correctly, wearing knee pads and eye protection (my glasses are safety certified), and wearing a respirator."
"Building also requires exercise; it's physical work and you must keep in good shape. I do yoga. I do it all the time. That's why I can still work with my body at age 61. Folks ask me, how long can you go? I don't have a goal or a time frame. I may want to get to the point where I pick and choose a little more, take longer breaks between projects, but we'll see. I don't know. I'd like to think that I'll slow down in about ten years, maybe."
The biggest surprise
I wanted to know what surprised Kevin the most in shifting from a paradigm of picture-perfect magazine-cover projects to the nitty-gritty of real world contracting. Not surprisingly, the difference "manifested itself about money," Kevin said, and then elaborated:
"The projects in FHB were the cream of the crop, best in the country. They were mostly done for customers with a lot of money. I live in Connecticut, where there's a lot of wealthy people, yet the budget is always an issue. There are always compromises that must be made with respect to money. I'd like to always do my best work, but the challenges of money and time require compromise."
When I asked what he would like to see change in the world of contracting, if he had the chance to be back in a position of influence, he didn't hesitate to answer, as if he'd been mulling over the question before I asked:
"When I was an editor, I really didn't appreciate, as viscerally as I do now, the extent to which contractors are taken advantage of with the three-estimate system. I understand why a homeowner wants it, but to ask people to do so much work for free feels wrong.
As editor, I would like to have done more to try to explain to the homeowners that read the magazine what it's like for a contractor. How selecting a builder and then developing a contract based on a relationship is important.
Contractors are like musicians—there are orchestras, jazz bands, and singer-songwriters. You must find the one that suits you and that fits. It's way more of a relationship than most people understand. People think they are looking for the right price, when they are only really looking for the right person."
Before we hung up, I asked Kevin if he had any writing projects on the back burner. He answered, reluctantly, that he'd like to write a book along the lines of Michael Pollan's best seller, "The Omnivore's Dilemma: A Natural History of Four Meals," which explores deeply how and why we eat as we do, but Kevin's book would be about, "What we build and how; and what we should be building and why."
I hope he writes that book. I'd like to read it.
Editor's note: Check out all of Kevin Ireton's FHB articles here.