Why I Build: Aaron Butt, Trim Carpenter
A pro's passions for carpentry and home building, and the formative experiences that fueled them.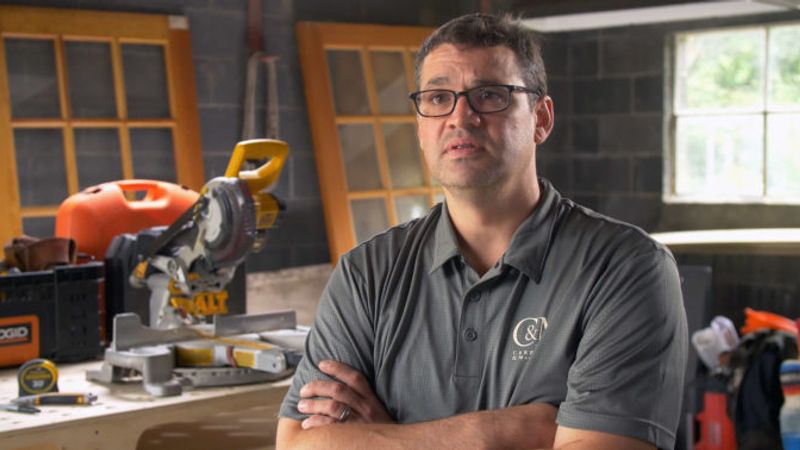 Aaron Butt's interest in building things started at a young age when his father, Arthur, asked that he work alongside him during the construction of their family's cabin in the woods of New Hampshire. Long days on site led to lots of learning, and created memories that Aaron would later reflect on as the formative experiences that fueled his passion for carpentry.
After going on to earn a degree in history from Gordon College, Aaron entered the building trade and joined the boutique building firm of Covenant LLC on the North Shore of Massachusetts. For 13 years he honed his craft under owners who encouraged learning and practice and who fostered a culture of striving for excellence. Moving up through the ranks from carpenter to site supervisor, Aaron discovered a love of training newly hired employees, which led him to a stint in the legendary halls of North Bennet Street School as a carpentry program instructor.
Today, Aaron is again making his living in the field. As a lead carpenter and supervisor for the design and construction firm Carpenter & MacNeille, Aaron puts his experience to work on custom projects that aim for the highest levels of design, quality, and craftsmanship. In this first episode of Why I Build, Aaron tells his story.
Fine Homebuilding has long supported those who share a commitment for quality building and craftsmanship. Continuing in that tradition, our Why I Build series tells the stories of men and women who have sought out careers in the building trades. Follow along as we celebrate the spirit of building, and be sure to share your story for a chance to be featured in an episode of your own.