Why I Build: Graeme Clohosey, Painter
A master painter and business owner describes how he constantly strives to elevate the level of excellence in his work.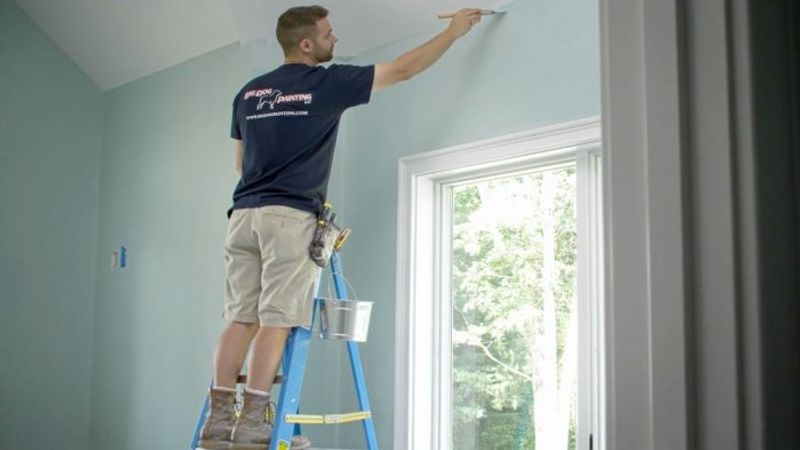 Painting contractor Graeme Clohosey has been running Big Dog Painting for nearly 10 years, but he's been a painter pretty much his whole life. He started out working for a family friend when he was 13 years old and never looked back. The pride he got as a kid from seeing the transformation of homes in his community that he helped to make happen is what has driven his commitment to the highest level of craftsmanship through the years. He still gets the same feeling of pride whenever he drives past homes he's painted all around the Greater Boston area.
Graeme admits that it's a constant challenge to maintain the level of quality that is so important to him, but surrounding himself with employees that have the same high standards, and arming them with top-notch techniques and a solid plan, has helped him build a reputation as someone who can provide the best finish possible and who will always deliver on his promises.
In this episode of Why I Build, we follow Graeme and his crew as they put some of the finishing touches on interior walls and trim in a custom home for a retired couple near Boston, Massachusetts.Find more exclusive content to help you build better businesses at Fine Homebuilding's Building Business blog.
Fine Homebuilding has long supported those who share a commitment for quality building and craftsmanship. Continuing in that tradition, our "Why I Build"  series tells the stories of men and women who have sought out careers in the building trades. Follow along as we celebrate the spirit of building.
Previous:
Proper Painting Sequence
Next:
Painting from the Heart