Why I Build: Kelly Stitzer, Roofer
Changing the face of roofing: This third-generation contractor has an unrelenting commitment to quality and to doing jobs right the first time.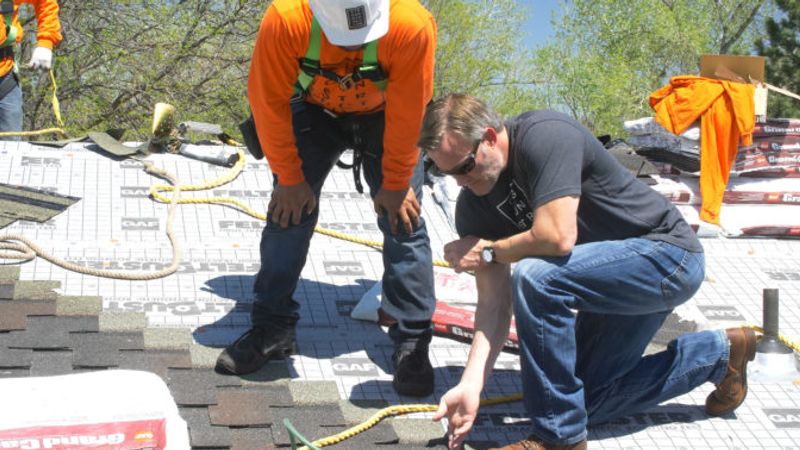 There's a certain type of contractor who challenges the fundamental standards of their craft. They may build to a higher standard, recruit the best talent available, or treat their clients with a new level of respect and integrity. Then there's Kelly Stitzer and his wife and business partner, Janice, who do all of that and more. Together, they've completely changed how a modern-day roofing company looks and acts.
Working in the Denver, Colorado, market, the two run CIG Construction, a firm that offers full general contracting services, but specializes in roofing. Kelly is a third-generation contractor. He grew up on job sites in Pennsylvania and has had a hand in most every trade in building—from concrete work, to framing, to tile and trim. Those early experiences shaped who he is today, but not in ways that you might suspect, as you'll discover in this episode of Why I Build. There's one thing that he took away from all of those years on site, and that's an unrelenting commitment to quality and to doing jobs right the first time.
The story of CIG is about the professional opportunities that exist in the construction industry if you're willing to embrace them—despite the strong public perception around trades like roofing. In many ways, Kelly and Janice represent what could be the future of our industry.
Exclusive to Fine Homebuilding members , more great roofing content:
Fine Homebuilding has long supported those who share a commitment for quality building and craftsmanship. Continuing in that tradition, our "Why I Build" series tells the stories of men and women who have sought out careers in the building trades. Follow along as we celebrate the spirit of building.
Previous:
Roof-Framing Design