Loctite PL Max Premium Adhesive
An adhesive show of strength.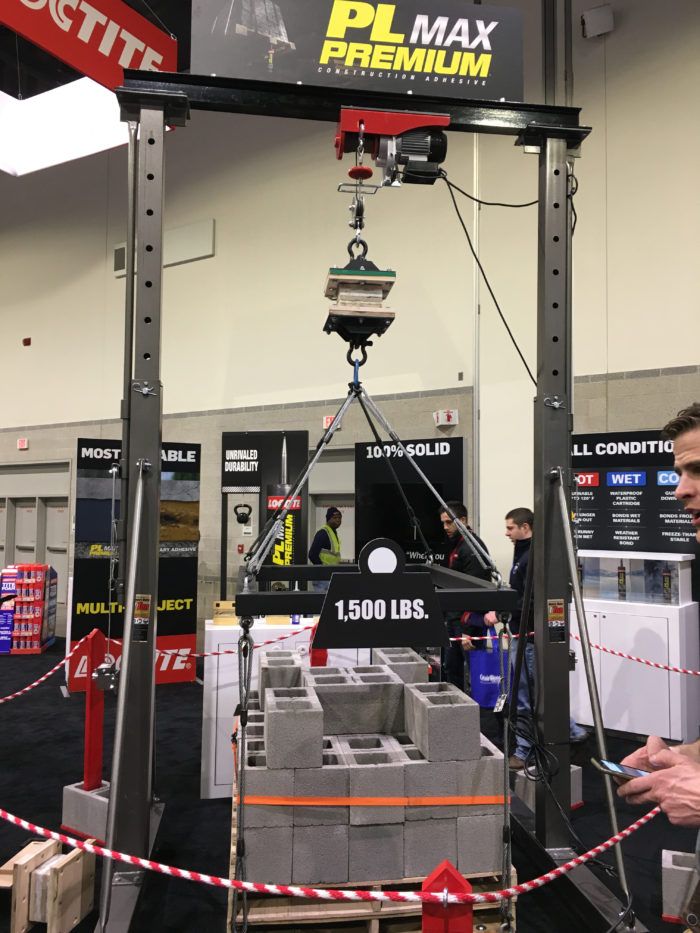 Builders and remodelers are still, generally, skeptical of the strength of adhesive. To take on those doubts, the Loctite came up with an impressive demonstration for JLC Live 2018. This is a glue up using Loctite PL Max Premium, which will be available in May, holding 1500 lb of block.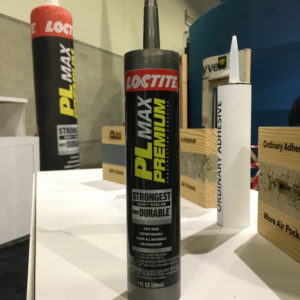 Loctite describes this construction adhesive as weatherproof.
Loctite is part of the Henkel Corporation and offers products for consumer and industrial applications.
More JLC Live 2018 coverage here.