Pouring the House Foundation
Finally out of the dirt!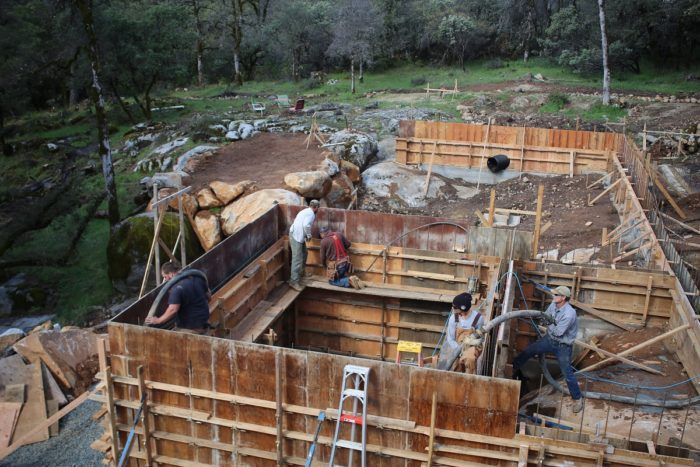 Pretty nice to see the foundation almost finished! So good to "get out of the dirt"—or the rocks and mud in our case. The Gates forming system performed flawlessly once again here on my 5th round with the 10-ft. HDO plywood forms. An experienced and dedicated man on the vibrator and a super pump operator on the hose leads the placement on the concrete and a team of finishers follows along straightening anchor bolts and holddowns and leaving a smooth and level base for our sole plates.