Framing With Engineered Lumber
Second-floor framing and the kitchen and living-room lid.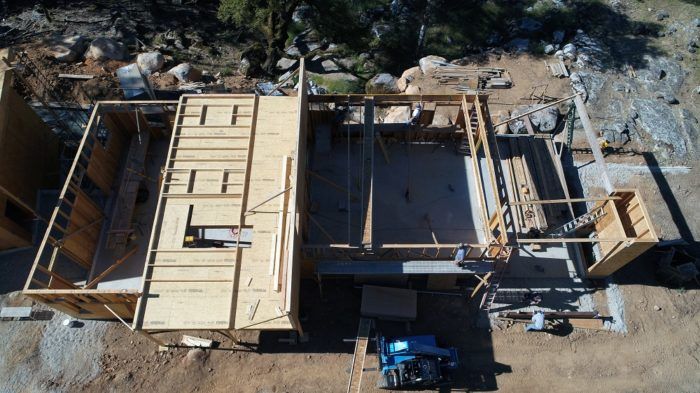 On this build, all of our floors and roofs are framed with TrusJoist TJIs of various depths and grades. They allow for long spans to create the open spaces in our modern design. The TJIs are lightweight, which makes them easy to place. It's also nice to have the TJIs for nailing subfloor and roof decks because their flanges are wider than lumber and we get fewer shiners.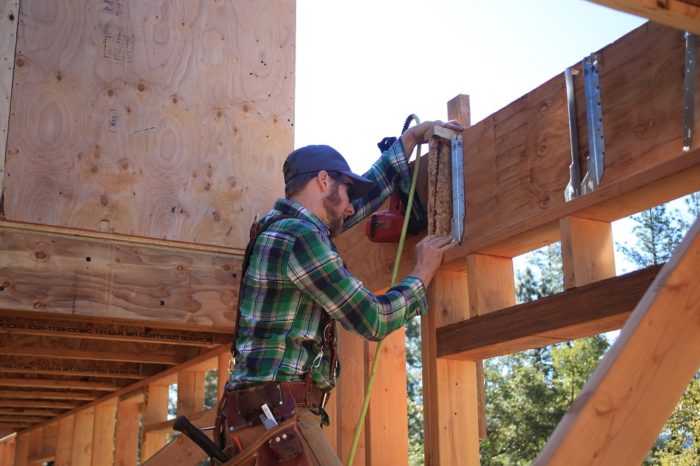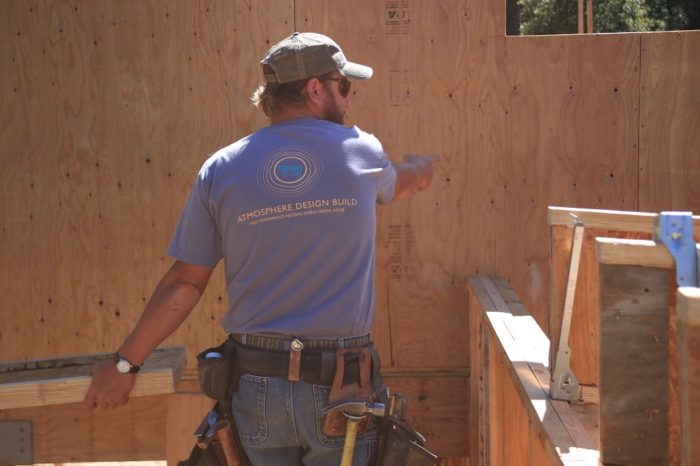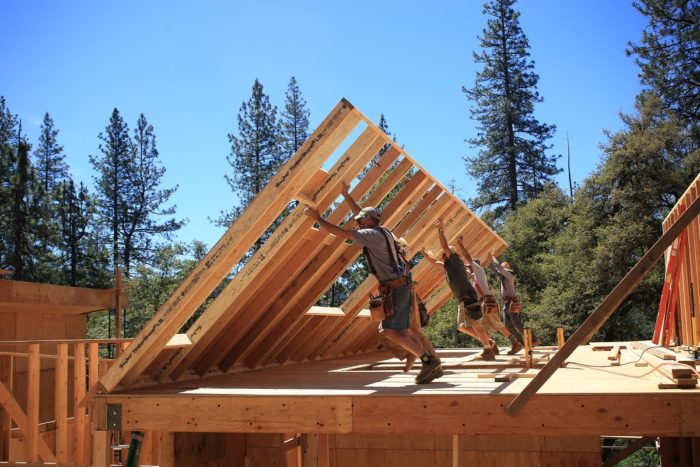 The rims are microlam LVLs or LSLs, depending on the location, and there are also various built-up beams and headers using TrusJoist LVLs and PSL beams and columns to carry some of the loads.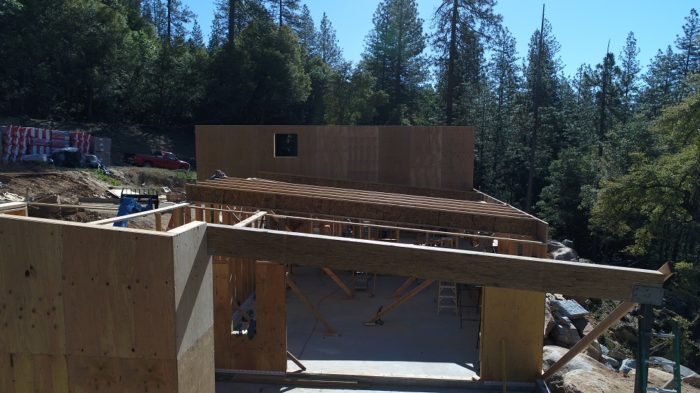 The cantilevered second floor over the entryway and the cantilevered balcony off the master bedroom are supported with sistered LVL beams. We sistered these rafters together with Simpson StrongTie structural screws per our engineer's structural plan. So, instead of having a large, heavy member to place, we were able to build up these beams, one piece at a time, on the top plates.