Why Do Most Passive House Projects Use European Windows?
Finding high-performance windows that look good, work well, and fit the budget can be a challenge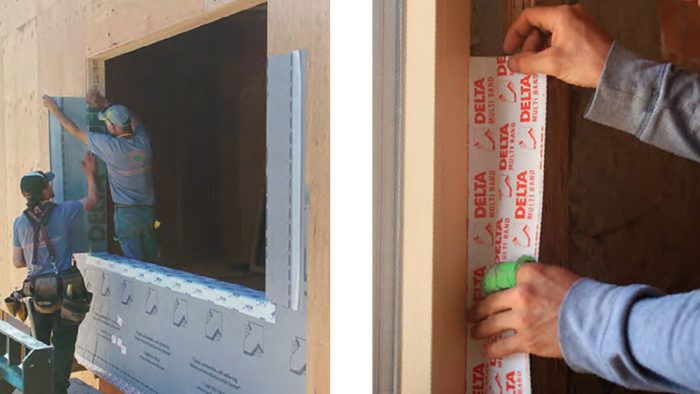 We expect the air barrier to get us below 1.0 ACH50, but we want our house to have Passive House–level performance, so we're aiming for 0.6 ACH50 or less. Past projects have taught us that once we've air-sealed the framing, the air leaks that we can't address are through the windows and doors. Finding truly airtight windows and especially doors that are manufactured in the United States and that offer the aesthetic quality we seek remains an ongoing challenge. We want doors and windows that provide performance to match the rest of our assembly and that are wood clad and beautifully crafted. This is most important for the doors, as they are the most frequently used component and often one of the leakiest. We chose Zola European Windows and settled on their Thermo Clad line, as the glass package is well-suited for our climate and offers fours seals on the doors and operable windows for a very effective air-seal. The factory- finished interior is not only a higher quality than we can get with site finishing, but is less than the cost of having a painter finish raw wood.
Passive-House Windows Requirements
Anybody who has ever designed or built a Passive House has wrestled with window selection. Passive House–certified windows are heavy, expensive, and typically end up being shipped from Europe. If you've ever wondered why they cost so much, here's a rundown of the window features on our house.
Tilt-and-turn. The windows can swing inward to fully open or tilt in at the top for more limited ventilation. The multipoint locking system closes with a satisfying solid engagement.
Airtight seals. The locking system pulls the windows tightly against four separate gaskets that run around the perimeter of each window for a complete seal.
Triple glazing. Three Argon-filled glass layers reach R-11. The high glass performance allows the use of large windows without a drastic performance penalty.
Thermally broken frame. The aluminum-clad wood frames are R-5 for a total window performance of R-7. By way of comparison to U.S.-manufactured windows with the NFRC rating, the U-factor of these windows is U-0.16 for fixed windows and U-0.17 for operable windows.
Install Windows Right for Performance and Durability
How you integrate the windows into you house's walls is just as important as which windows you use. These are the steps we take to make sure our windows are airtight and weather proof.