Design
Bungalow Rebirth: 2 Historic Texas Homes Reimagined
A design/build firm modernizes two Austin bungalows with creative sensitivity to their historic neighborhoods.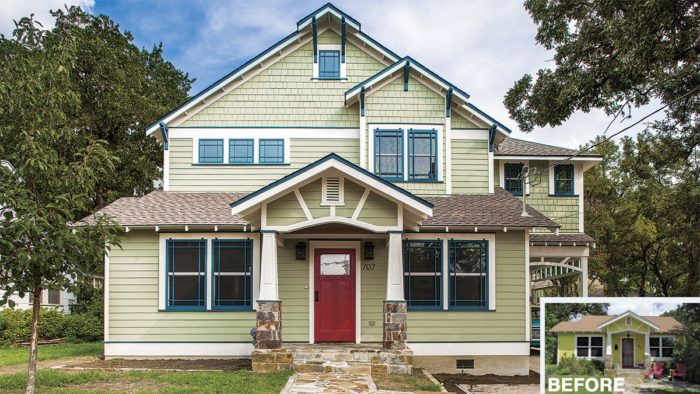 Synopsis: Bungalows are a native building type in Austin, Texas, and the Austin-based firm CG&S Design-Build has 60 years of experience restoring and remodeling them. In this article, the firm's Stewart Davis and Jay Schafer explain how they found creative ways to remodel two such bungalows. The first project involved tripling the square footage while maintaining a modest street presence, as required by the city's so-called McMansion Ordinance. For the second project, Davis and Schafer had to add a master suite and two bedrooms to a modest 1940s bungalow—without disturbing a pecan tree protected by the Austin Tree Ordinance.
---
Respecting historic neighborhoods, meeting strict building codes, and accomplishing clients' goals are integral to our work at CG&S design-Build in Austin, Texas. For 60 years, we have specialized in restoring, renovating, and remodeling dozens of bungalows in the city's oldest neighborhoods, including Hyde Park, Zilker, and clarksville. nearly every home in these neighborhoods, which were once outside the central downtown hub, dates to the mid-20th century, and many have historic protections.
Bungalows are a native Austin building type and a standard project for us. They are characterized by fully defined closed-off rooms oriented in a left-right division of public and private space (vs. front to back). Typically found in neighborhoods with small lots, bungalows are always one story and include two bedrooms and one bath, making them ideal starter homes. Many are considered heritage homes— defined as houses that are at least 75 years old—but unfortunately, in decades past, they have been demolished regularly in favor of new builds with much larger footprints.
However, the Residential design and compatibility Standards, commonly called the McMansion Ordinance, were introduced in 2006 to protect the scale and character of these neighborhoods. Prior to the adoption of the standards, countless cottages and bungalows were torn down to make way for three-story homes that were decidedly unfriendly to their neighbors. The McMansion Ordinance ties a home's allowable square footage to the lot size and restricts its physical form to a more human scale.
But with the constraints come challenges. The two projects shown here illustrate our approach to building in Austin, with its historic limitations, zoning restrictions, and region-specific issues, but the lessons are applicable across the country. The first project, "craftsman Revived," involved nearly tripling the size of the house while maintaining a modestly scaled street presence, while the "Zilker cottage" remodel included building additions around an immovable obstacle— a protected pecan tree.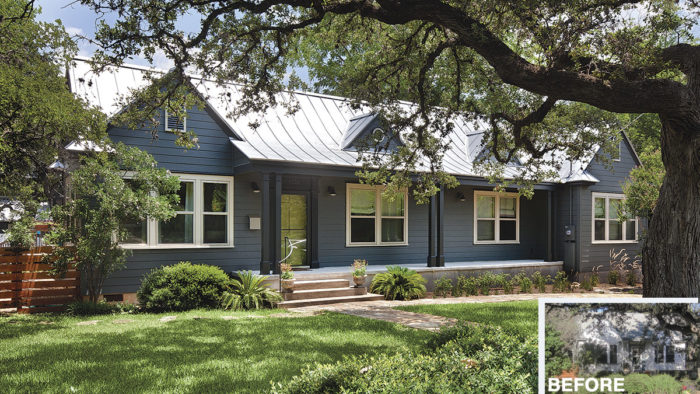 From Fine Homebuilding #280
To view the entire article, please click the View PDF button below.
More about renovating small homes:
View PDF