LEED for Homes Gut Rehab
A century-old Rhode Island house undergoes a LEED Platinum transformation.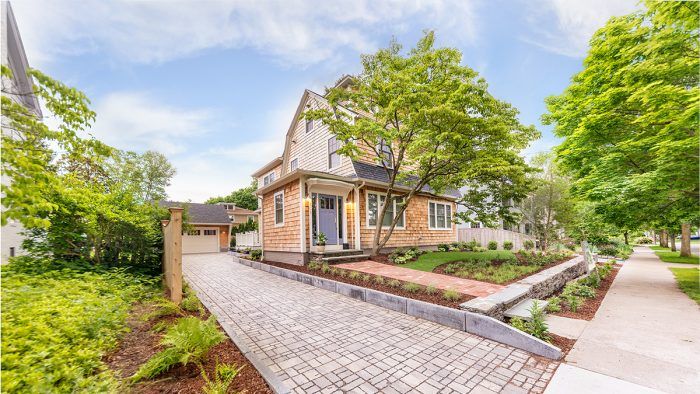 "I wanted this house to stand out as a representative of what any house can be—age or condition doesn't matter." —Richard Rodi
The passion in Richard Rodi's voice when he speaks about his first LEED home is infectious. The principal of ClearPoint Builders came to the project after a brutal battle with cancer. While undergoing chemotherapy treatments, he studied the United States Green Building Council's (USGBC) LEED rating system in order to become a LEED Green Associate and LEED AP BD+C accredited. "I knew if I made it through, I'd be a different kind of builder," he recalls. 
The reconstruction of this 1907 Dutch Colonial on Providence's East Side is the first project of its kind in Rhode Island to meet LEED Platinum certification standards. Richard is tremendously proud of this fact and equally grateful to have been given the chance to helm it. The homeowner, a longtime friend of Richard's, had been house hunting for nearly five years before finding this one. She wanted to downsize in a pedestrian-friendly section of the city. Located in Providence's oldest neighborhood, the house is ideally situated—it even earned LEED points for walkability.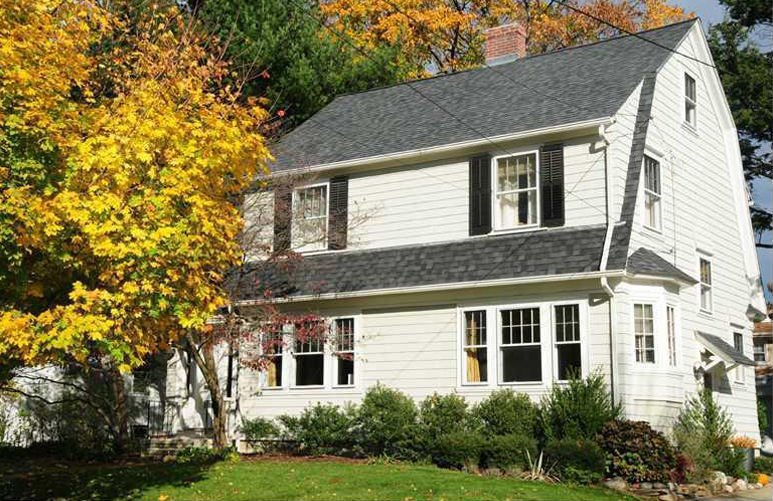 Location aside, it was far from perfect. It had buckled walls, rotted sills, and water and termite damage. They found a damp basement with a brittle concrete floor, a clunker of an asbestos-wrapped furnace, a decrepit oil tank, floors that sunk 6 1/2 in. toward the center of the house, and an uninsulated second floor with knob-and-tube wiring.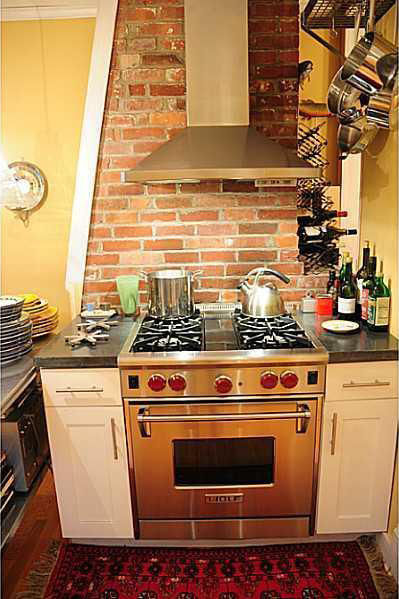 Additionally, because the rooms had been designed around a center chimney, they were strangely shaped and oddly proportioned. The chimney also ate up a lot of space. Richard was far from deterred. In fact, he viewed all of the issues as opportunities. "I didn't see these as bad things," he explains. "I saw the benefit of getting extra LEED points we hadn't planned on. We ended up getting 106.5 points when all we needed was 89."
With the help of his son, Jacob, Richard performed a complete gut job that included jacking up the entire center of the house by 9 in. in order to remove all of the concrete from the basement. Then, they dug down another foot and buttressed up the support beams to increase head space. Having found evidence of water in the basement during the inspection, Richard wrapped a French drain with a radon mitigation system around the foundation; and he added closed-cell spray foam insulation and a vapor barrier to ward off future seepage.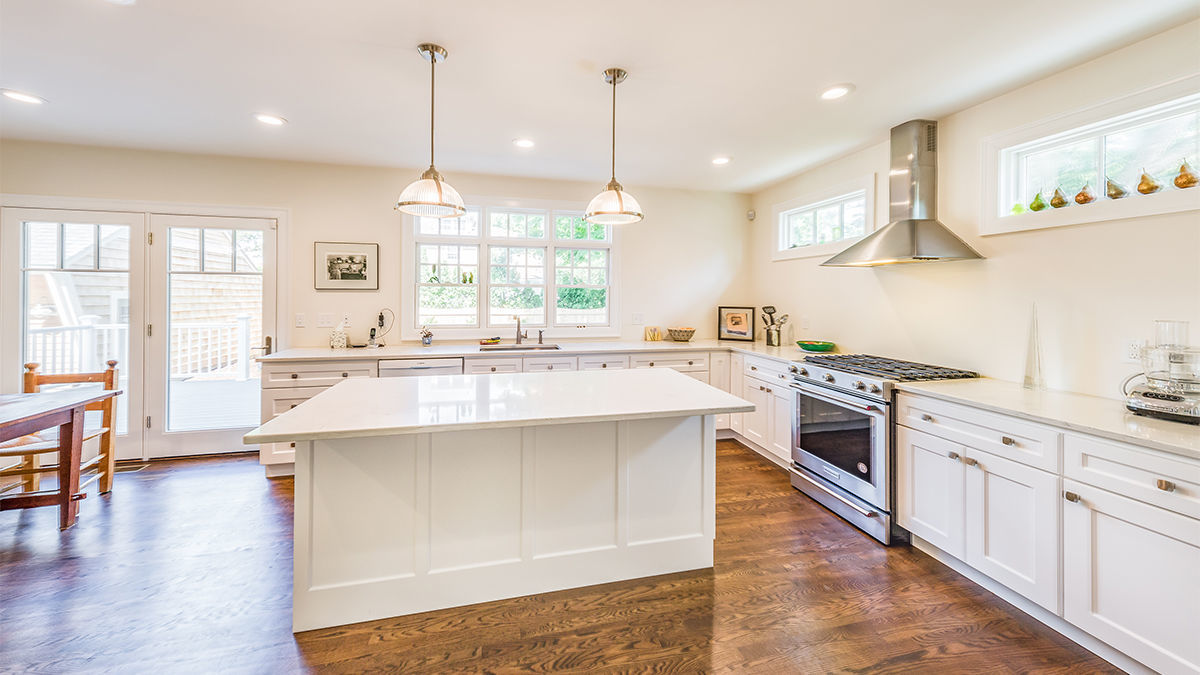 The entire shell of the house was retained; the outside walls and 100-plus-year-old hardwood floors were saved, and 100% of the existing 2×4-stud framing lumber was salvaged and repurposed.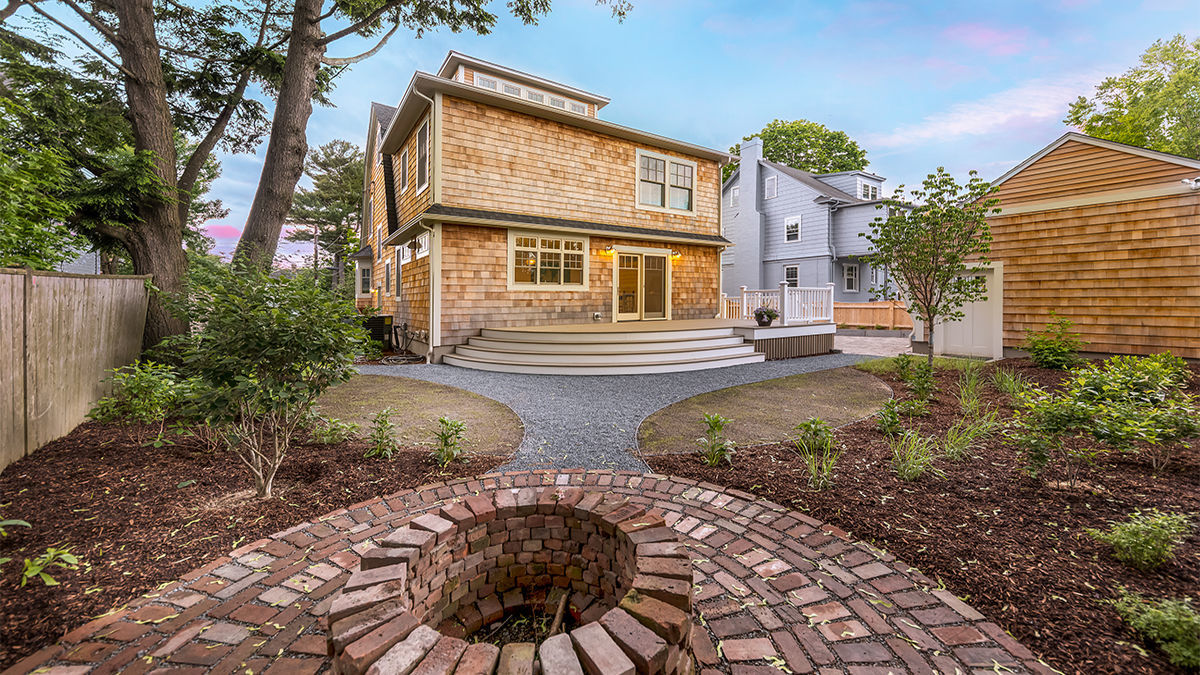 Big moves on the interior included removing the chimney and fireplace—the brick went into the mudroom floor and outdoor patio with fire pit.
Of course, waste management is key when it comes to a LEED project. Richard managed to divert 97% of the construction waste; he worked with a company that measured and directed the waste offsite. "The concrete from the old drive went into building Rhode Island roads, and all of the plaster would be used to make new plaster and gypsum," he explains.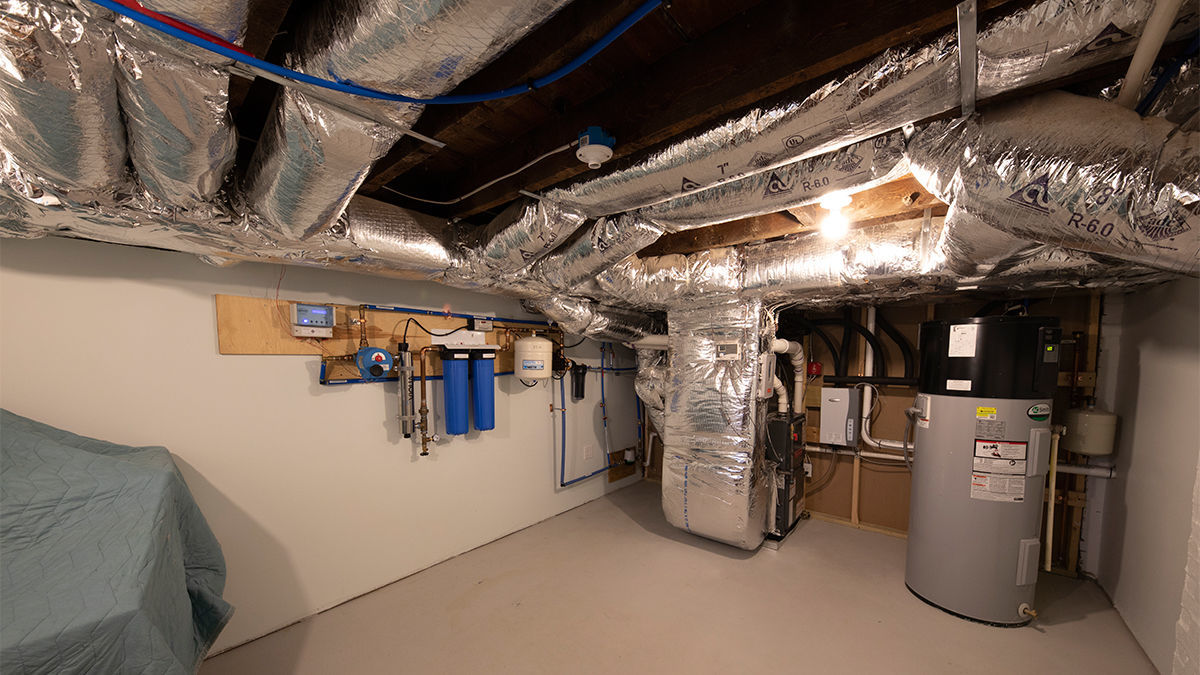 Water efficiency was a primary driver. Richard spec'ed ultra-high efficiency toilets that use .9 gal. of water on the high flush and .5 gal. on the low, as well as Water-Sense faucets and shower heads that emit 1.5 gal. per minute. He also put an on-demand hot water heater on the third floor and made all of the runs less than 20 ft. "We not only met the WaterSense standards set by the EPA, we exceeded them," he says. "We blew them out of the water, so to speak."
Richard even gave thought to how much heat energy is wasted in the shower. "Hot water comes out of the faucet, hits your skin, and then disappears down the drain and is gone forever," he says, adding that he wanted to find a way to retain a bit of that heat energy. He did some research and discovered the Power-Pipe, which is a 3-in.-diameter copper pipe (it comes in any length) that preheats incoming water before it enters the water heater, thereby reducing the amount of energy needed to heat it.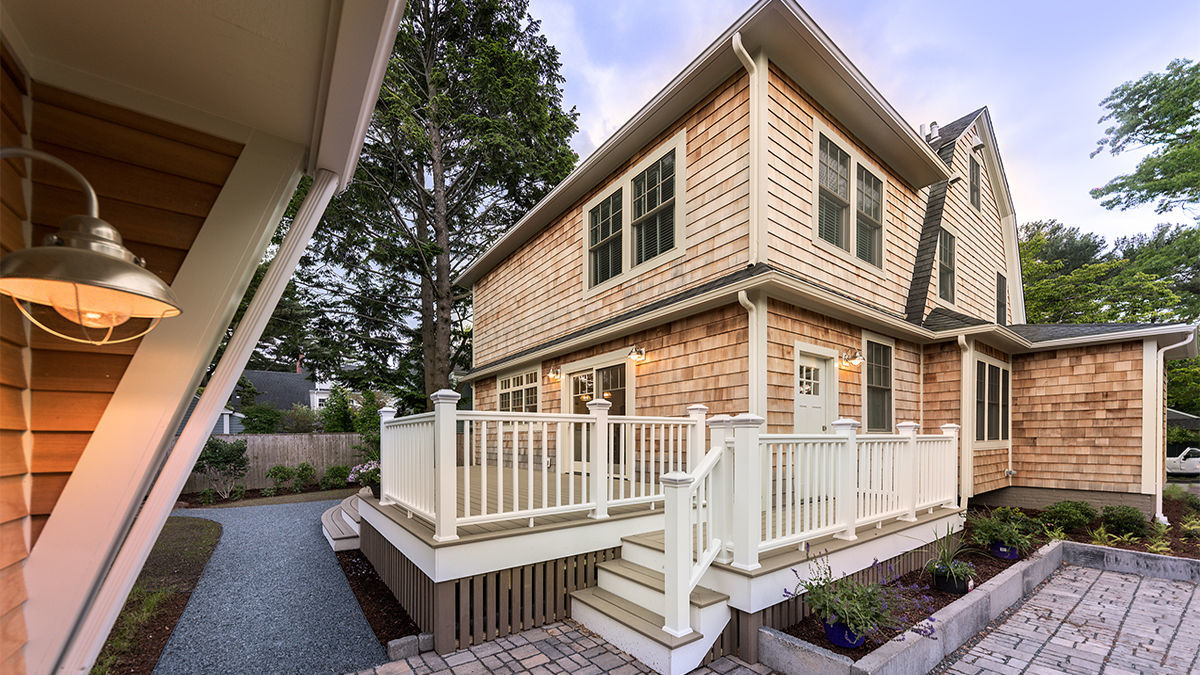 Other energy-saving products included Pella windows with low-e glass and argon-filled panes, a 96% efficiency ventilation system, and closed-combustion direct venting—all of which contributed to a blower door test result of less than 1% leakage rate.
Richard says a LEED gut-rehab is exceptionally challenging compared to a new build. "With an old house like this, I'm opening Pandora's box." In fact, LEED allows this kind of project only if it is a total gut down to the studs; the cavities of the exterior envelope and the roof envelope must be addressed. "The frame is perfectly good wood and should be saved," Richard notes. "Then you can do things right."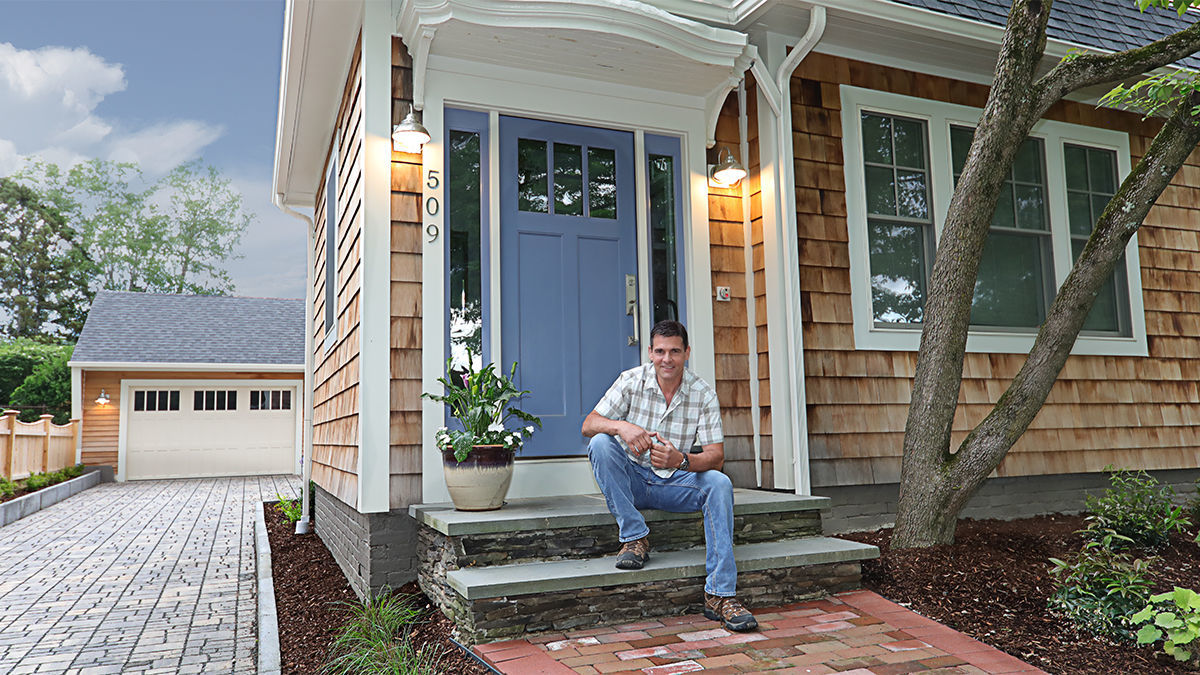 Since the project's completion in 2018, Richard has hosted four home tours to demonstrate LEED in action and to prove that it is applicable to any type of house. "It blows people's minds that this is a LEED Platinum home that is so true to the integrity of the original house," he muses.
For a complete description of the products and systems that earned LEED Platinum certification, go to LEED Certification at 509 Wayland Ave.
For more LEED certified homes: