Get a Grip on Light Bulbs
A DIY tape handle simplifies swapping blown bulbs.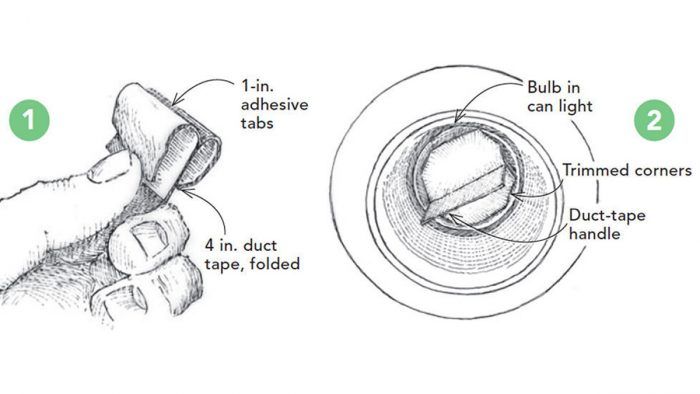 Tonight I was faced with the task of removing burned-out floodlight bulbs from recessed can lights. The trim rings limit access to the face of the bulb, making it difficult to get a good enough grip to unscrew it. I made the job easier with duct tape. I prepared the tape by cutting it into 4-in. pieces and trimming the corners. I then folded each piece in half, leaving two 1-in. wings that I stuck to the bulb. This left a 1-in.-long tab that I could grasp easily for unscrewing and holding the bulb.
—Tom Manning, Wilmington, Del.
Edited and Illustrated by Charles Miller
From Fine Homebuilding #282