Framing the Floor System
An engineered floor system with TJIs start the framing for the 2019 FHB House.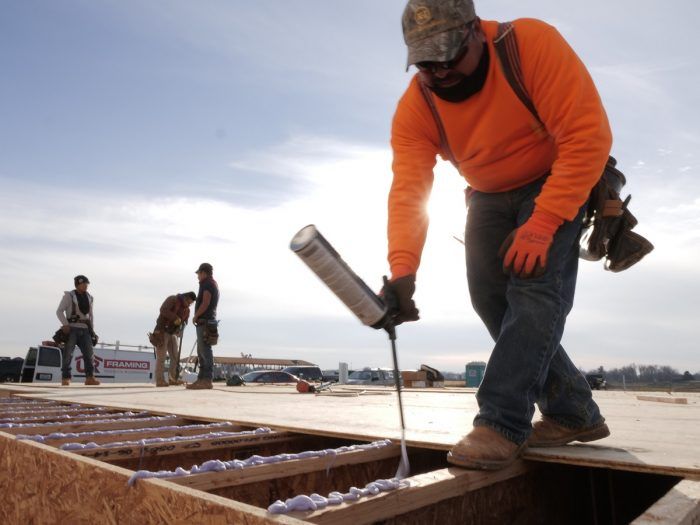 We use an engineered floor system when we frame our houses. We want to provide the highest quality product for our customers, and building a silent floor with no bounce to it is one of the ways we do that. The Weyerhaeuser TruJoists we use to frame the floors are dimensionally stable and their depths are consistent. That makes for a flat, stiff floor system. The TJIs are easier for the guys on the crew to handle on site, and easier to drill for the plumbers and electricians, so we gain job-site efficiency as well.