Cabinets and Countertops Are the Focal Points of a New Kitchen
Favorite details from our own home inspire choices for the most hardworking room in the house.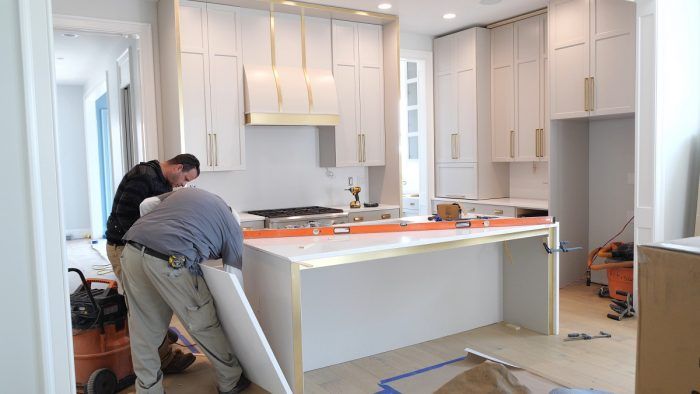 The kitchen in the Fine Homebuilding House is the hub of the first floor. Located roughly in the center of the house, it looks out over the family room and porch beyond and has a built-in breakfast area off to the side. We chose high-end cabinets; the boxes are all plywood with dovetailed hardwood drawers. They are painted a very pale gray.
We really like the oversize brass door pulls we used in the kitchen of our own house and decided to use them for this project. We wanted to pick up on the brass as an accent piece throughout the kitchen and found a few different ways to incorporate brass as an inlay.