Podcast 197: Accurate Estimating, Preventing Clogged Gutters, and Making Solar Panels Look Good
Kiley, Rob, and Patrick learn about wool insulation and repairing storm damage before taking listener questions on accurate bidding, improving the aesthetics of solar panels, and rebuilding cantilevered decks.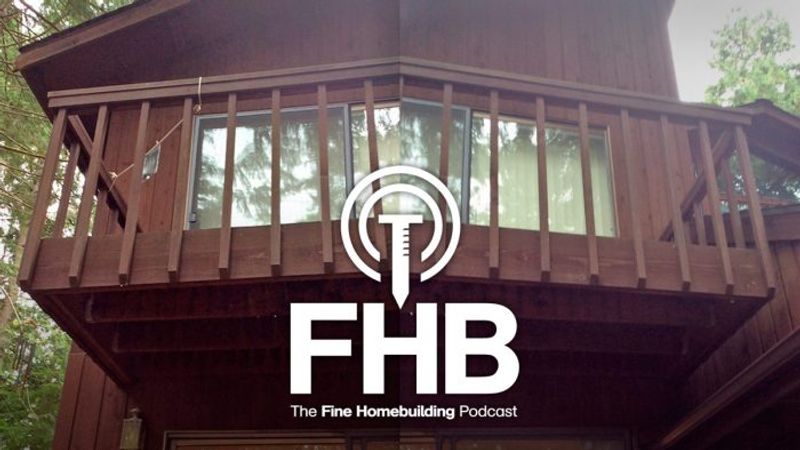 Follow the Fine Homebuilding Podcast on your favorite app. Subscribe now and don't miss an episode:
The crew hears from listeners about New Zealand-grown wool insulation and about repairing homes after serious storms. Tim from Maine writes in to ask about the science and art of contractor estimating and how to make a living doing small jobs nobody else wants to do. Joshua from Cincinnati writes in asking for advice on how to keep gutters free of leaves and other debris. Kathryn from Seattle asks about solar panels, specifically how to improve their aesthetics. AJ from Washington wants to know how to repair the cantilevered decks common to his area that are an extension of the home's floor joists and lack proper flashing.
---
Listener Feedback:
Sheep-wool insulation
Jotham writes, Hey, Just came across this wool batt insulation (HaveLockWool.com) and noticed their advertising claims it works as a filter for the air coming into your house. Thought you would have fun with it.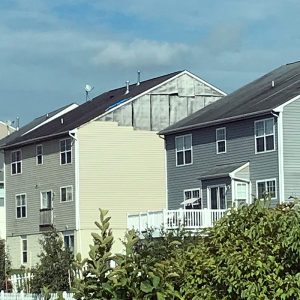 Deferred roof repairs
Adam writes, Hey podcasters, I live in a suburb of DC. In February 2017 we had a wind storm that blew off roof shingles and siding on lots of homes. Luckily not mine. Since then all the homes have been repaired except this one. I see it every day as I drive my kids to school and every day I want to knock on the door and ask what the hell is going on.

---
Editor Projects
​Rob's Barn – Rob works on soffits, siding, air-sealing, and storage solutions for a better, more-comfortable workshop.
Kiley's Drawer – Kiley continues to hone her carpentry skills with a simple drawer-face repair.
Patrick's Cabinet doors – It takes a lot of time to build cabinet parts when you're working in a tool shed.

Related links:
---
Question 1: How can I hone my business skills to make a small remodeling business profitable?

Tim from Maine writes, I was wondering about your thought on the age old problem of estimating for jobs. I have done small repair and remodeling jobs a number of years ago and am considering getting back into it. It is mostly to work with my son and get him started in the business, even though he is working with a carpenter right now.
My niche has always been doing the small jobs nobody else wants to do. The problem is I did a lot of work for people without much money and never charged enough. Any opinions on the books put out by Craftsman books, like the National Repair and Remodeling Estimator?
Also, is there still a place for the guy working out of his pickup truck doing simple jobs? I feel there is. How many contractors are going to take the time to do something simple like replace a lockset, adjust a door in an old house, or repair a rotted fascia board? Would love to hear you guys discuss the subject of somebody doing simple jobs and how to charge enough to make a living doing it.
Always look forward to Friday mornings when I see the newest episode up. Thanks.
Related links:
---
Question 2: Do gutter guards really keep leaves from accumulating in your gutters?
Joshua from Cincinnati, OH, writes, We have a large maple tree over the house along with a large oak tree, neither of which I'm willing to cut down. After this past fall/spring though, (and cleaning gutters was not my top priority), my new gutters have a near-forest growing in them. I did clean them out by hand at least once, but as the "helicopters" continued to fall, the gutter-cleaning task fell to the bottom of my to-do list. My question is: there is so much debate and inconsistent information online regarding gutter guards. In your all's experience, what is the most reliable style/brand/method of gutter-guards in a high-debris environment like I have. I realize that the job of gutter cleaning will not completely vanish, but I'd like to restrict it to at most twice a year, rather than 5+. Any recommendations?
Apologies for such a long email. I'm happy to provide any more photos or information to help answer the question. Thank you all so much for your time – I really appreciate it! Thanks!
Related links:
---
Question 3: How can we make houses with solar panels on the roof more attractive?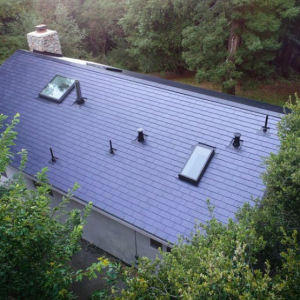 Kathryn from Seattle writes, Do you have any suggestions on the aesthetics of solar panels? So often they're literally a bolt-on afterthought. Now that people (and the whole state of California) are designing them in from the beginning, how can we make them look beautiful? There's obviously the idea of building-integrated roofing tiles, but those are pretty niche and expensive. I like the idea of using adhered thin film solar panels in the valleys of standing seam metal roofing, but that's also very non-standard. What are your thoughts? Are we ever going to get away from having to leave a huge gap on the roof edges and the ridge for fire code? Most other countries don't have this requirement and their fire losses don't seem to be very high.
Thanks very much for a great podcast. I was listening to the episode on carpenter bees and smiling so much that one of my colleagues commented on it.
Related Links:
---
Question 4: What's the best way to replace rotted joists on a cantilevered deck?
AJ from Washington writes, Hello podcasters! I have a situation that I tend to run into commonly here in the Pacific Northwest. Many homes in the 70s had cantilevered balconies and no G-Tape to flash the framing with! The joists of the deck are an extension of the framing of the home and since pressure treated was not approved in homes at the time, most of these frames are either doug fir, or cedar if you're lucky. As you can imagine, there's frequently rot.
In the situation I'm writing about, there are two balconies with the same issues. To make matters worse, these two balconies were designed with two 2x joists acting as flush beams coming out of the home at each end of the deck. The deck joists run parallel to the home AND it has a cedar fascia making the framing more prone to rot.
I have not found a solution besides cutting back to the siding, installing a ledger, metal & tape flashing and placing a beam and posts in lieu of a beautifully designed but short lasting cantilevered deck. Is there another solution? This customer is comfortable with making the 4' deep deck shorter, like 2'. Of course we could go into the home and create a real mess by replacing the rotted joists but that would typically be a much more expensive fix and I have found 99% of people are not going to go with that solution. The complicating factor in this scenario is there is a roof below one end of the balcony and a deck with a sliding glass door where a typical post would go. Also, directly below each balcony is another sliding glass door. This would make angled bracing nearly impossible as well. Is there any way to defy gravity? Maybe the possibility of "hanging" the balcony? I'm sure something like that would require an engineer, which would probably put this project out of the customer's budget.
Is there a way to improve upon the time tested standard deck framing design that will also be approved by our local code enforcers?
Thanks for all of the work you put into the podcast. I found it a few months ago, became quickly addicted and am nearly caught up with all 193 episodes. I have learned and forgotten a lot! 🙂

Related Links:
---
Final notes:
Pattern Language: Towns, Buildings, Construction
Also, doomsday structures have become big business:
---


Learn more and register for the Fine Homebuilding Summit.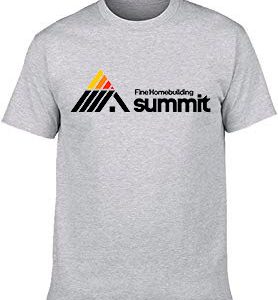 ---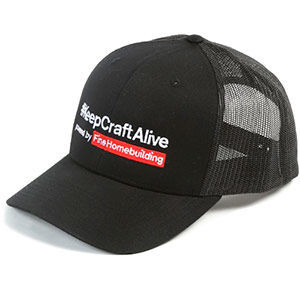 #KeepCraftAlive

KeepCraftAlive hats help celebrate the value of true craftsmanship–plus 50% of all proceeds from every hat sold go to the #KeepCraftAlive Scholarship Fund, supported by Fine Homebuilding and SkillsUSA.
Buy a #KeepCraftAlive hat or t-shirt
---
This episode of the podcast is brought to you by MiTek and The Bilco Company
Brought to you by MiTek ProSeries Structural Wood Screws, the new standard in wood screws. MiTek's ProSeries Screws are code compliant, reduce labor time, and are available for many fastening needs. And now the MiTek ProSeries line includes the WSTS Truss/Stud Screw. The WSTS includes an installation angle tool and driver bit to help you drive every screw at the exact angle needed without complicated jigs or measuring. Reverse thread angles on opposite ends of the screws provides higher load capacity while a fully threaded shank allows for more flexible installation. Get through the job faster, easier, and stronger with MiTek ProSeries WSTS Truss Stud Screw. Visit Mitek-Us.com and search Pro Series for more information.
And by The BILCO Company. Basement improvements are one way for homeowners to add livable and saleable square footage to their homes. BILCO basement doors and egress window wells provide access to finished basement areas and add light, ventilation and code-compliant emergency egress. Whether it's a family room, game room, home gym or even an extra bedroom, get more out of your basement with BILCO. For more information visit BILCO.com.
---
We hope you will take advantage of a great offer for our podcast listeners: A special 20% off the discounted rate to subscribe to the Fine Homebuilding print magazine. That link goes to finehomebuilding.com/podoffer.
The show is driven by our listeners, so please subscribe and rate us on iTunes or Google Play, and if you have any questions you would like us to dig into for a future show, shoot an email our way: [email protected]. Also, be sure to follow Justin Fink and Fine Homebuilding on Instagram, and "like" the magazine on Facebook. Note that you can watch the show above, or on YouTube at the Fine Homebuilding YouTube Channel.
The Fine Homebuilding Podcast embodies Fine Homebuilding magazine's commitment to the preservation of craftsmanship and the advancement of home performance in residential construction. The show is an informal but vigorous conversation about the techniques and principles that allow listeners to master their design and building challenges.
Other related links