Floating Hardwood Floor with Unmatched Advantages
Steller Innovations Solid Hardwood Flooring combines some of the best qualities of solid wood and engineered flooring at a competitive price.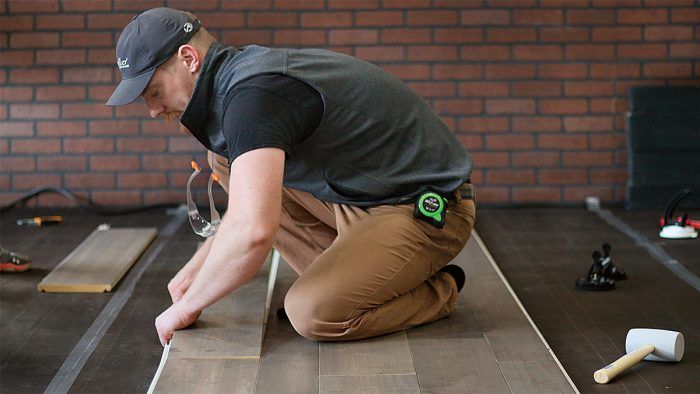 Imagine a wide-plank, prefinished, solid-hardwood floor that clicks together and installs in a quarter of the time it takes to put in nailed-down hardwood. Better yet, you can pull up individual boards or a whole floor as easily as you laid it down. Make the price per square foot equal to the price of premium prefinished engineered wood flooring, before factoring in installation, and you've got Steller Innovations Solid Hardwood Flooring.
Rather than the hardwood being nailed to the subfloor, Steller uses a system of UPVC channels that click tightly into angled slots in the bottom of the planks. The advantages are many: fast installation with a rubber mallet, easy removal at any time, simple refinishing outside the home, and water-resistance on all sides, slowing expansion and contraction and buying you time in case of flooding. In fact, in flood-prone areas, a Steller floor can be removed in an hour or two and stacked upstairs until the danger has passed.
The flooring is available in a range of widths from 5 in. to 8 in., with prices starting at $13 per sq. ft. When you consider that the total installed price for a similar wide-plank floor—nailed-down, sanded, and finished—ranges from $12 to $20 per sq. ft. nationwide, Steller's competitive price and unique advantages are a big deal for hardwood flooring.
While Steller is selling direct-to-customer right now, they are expanding their Tyrone, Pa., manufacturing facility to begin supplying flooring stores in 2020.
—Asa Christiana, contributing editor
From Fine Homebuilding #287