Fine Homebuilding Issue #288 Online Highlights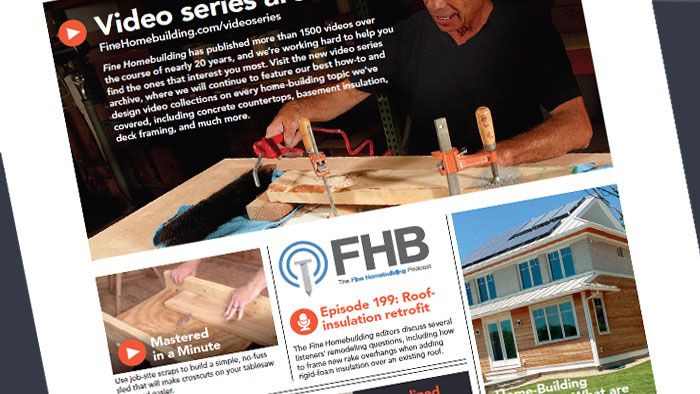 Here are the digital extras from Fine Homebuilding's January 2020, Issue #288:
On page 8 of issue #288, we featured a number of online extras and urged readers to check them out. Here are links to all of them.
Plus, learn how carpenter Josh Edmonds used a site-made spray booth to prep and paint the stair frame featured in the issue: "How to Paint a Custom Steel Staircase On-Site."
And browse all of the content of FHB January 2020 issue #288.
Plus, we will continue to publish the slideshows and videos form the inaugural Fine Homebuilding Summit–a construction and building-science focused live event that we hosted this past October. Get all of the details and hear about plans for future events at www.finehomebuilding.com/summit
The Fine Homebuilding website includes many features that are only available to site members. To fully enjoy all the member features of the site, click here to join.