Pitch Block for Stair Stringers
An alternative method for laying out stairs without a framing square.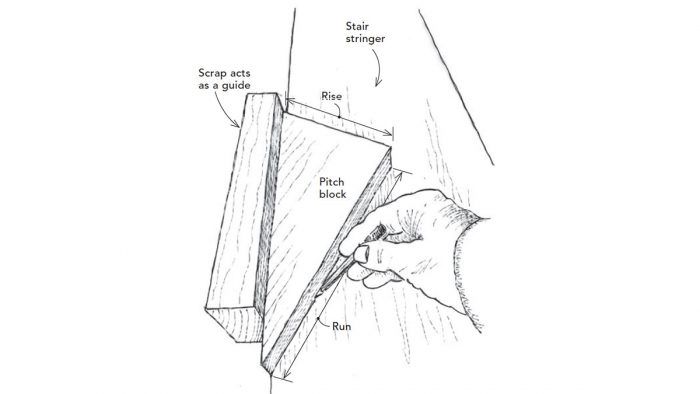 What do you do when you have to lay out a set of stairs, but your framing square is 45 minutes away at the shop? Make a pitch block matching your rise and run using some scrap lumber and a combination square, rafter square, or tape measure to lay out the angle cut. Then screw it to a scrap that acts as a fence, and when your coworkers ask, pretend that's how you always lay out stairs.
Click here to enlarge the illustration
—Andy Engel, Roxbury, Conn.
Edited by Charles Miller
From Fine Homebuilding #289