When Do You Need a Permit?
When it comes to permits, every city is different, but here are some general guidelines for when you'll likely need one.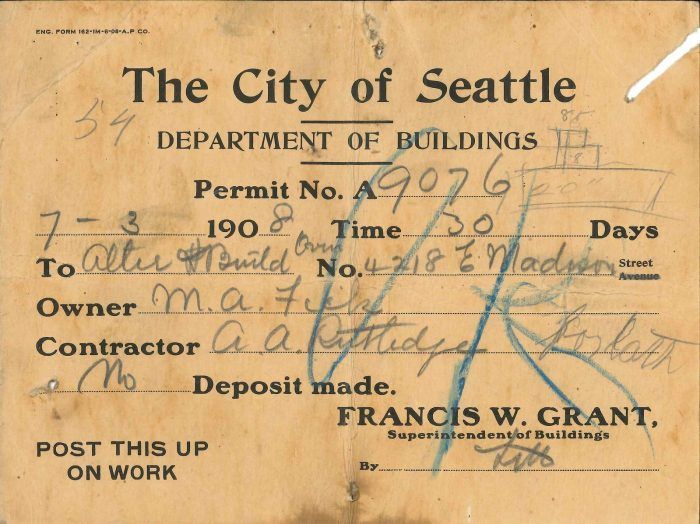 Local codes always have the last say about what's permitted, so speak with a planner in city hall or visit your town's building department website to learn the rules. That noted, these observations hold true for building permits in most areas: 
Permits are required for all new construction and most renovations involving structural, mechanical (HVAC), electrical, or plumbing system changes. Permits require inspections at specified stages and/or completion.

A separate permit is usually required for each system being altered.

The person doing the work must pull the permit(s), whether a contractor or a homeowner.
The permit must be posted on the job site where an inspector can see it.
Permits required. As a rule of thumb, renovations that alter the structure or extend an electrical, plumbing, or HVAC system require a permit. If the work involves the creation or enlargement of an opening in an exterior wall—such as adding a door or window—you need a permit. Likewise, if an interior renovation involves cutting into finish surfaces or working inside a wall, a permit is usually required. To cite a few specifics, you need a permit when adding a room, adding or removing walls, finishing any room (basement, garage, attic) to create additional living spaces, adding bathroom or kitchen fixtures, or adding electrical outlets and fixtures. 
No permits needed. On the other hand, you generally do not need a permit when repairing or replacing an existing fixture or outlet, when the work is largely cosmetic, or when an installation doesn't require cutting into finish surfaces. For example, no permit is required to replace a broken electrical receptacle; replace a toilet or bathroom sink; retile a shower stall; replace an existing garbage disposal or dishwasher; install or replace portable appliances such as washing machines or refrigerators; or replace a doorbell. 
Important for safety. Installing or replacing a water heater always requires a permit because a unit's temperature and pressure relief (TPR) valve must be installed correctly to prevent an explosion. All work on gas appliances, lines, or vents requires a permit. Installing or altering any vented heating or cooling system needs a permit—including furnaces, woodstoves, gas ranges, range hoods, bath fans, dryer exhausts, and so on. You may also need a permit to repair or replace GFCI-protected receptacles. 
---
This blog was adapted from Renovation 5th Edition (Taunton, 2019). A hefty 656 pages, R5 is a trove of pro tips and techniques that builders shared with me over four decades, plus roughly 1000 photos taken on job sites across North America. I hope you find it useful. – Mike