Paints and Stains
Your project is nearing completion, and now you have to decide how you will protect it.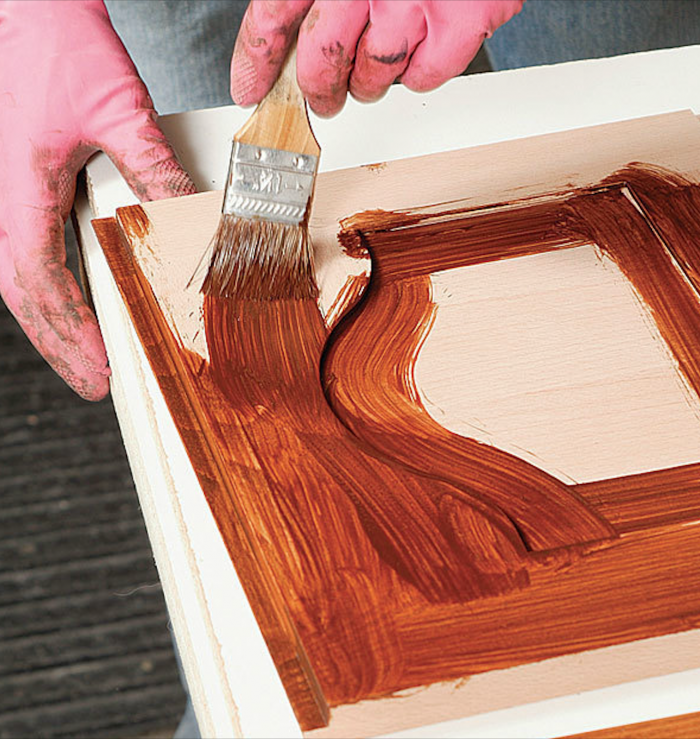 New deck, fresh drywall, or a classy set of Adirondack chairs—they're all going to need a coat or two of finish when the work is done. Paint, stains and clear finishes all have one thing in common. They protect a finished surface from wear, grime, and weather.
Many builders turn painting over to subcontractors, not only because these skilled professionals know what they're doing but also because many builders don't enjoy painting or finishing themselves.
Even so, having a grasp of the basics is a good idea, and the sheer volume of finish products on the market can make selecting one seem like a formidable challenge. Here are some tips culled from some of the many articles Fine Homebuilding has published. For more, just use the links to go to the full articles. But before you pick up a brush, just remember that careful prep is nine-tenths of the battle. Even the most expensive finish on the planet won't fix a sloppy sanding job.
Prime before painting
Tempting as it may be, don't skip a primer. There are paints on the market that combine primer and top coat, but experts caution that these products can't take the place of specialty primers that solve specific problems. As Patrick McCombe explains in this detailed review, primers can be divided into four broad categories: oil-based, water-based, shellac-based, and synthetic shellacs.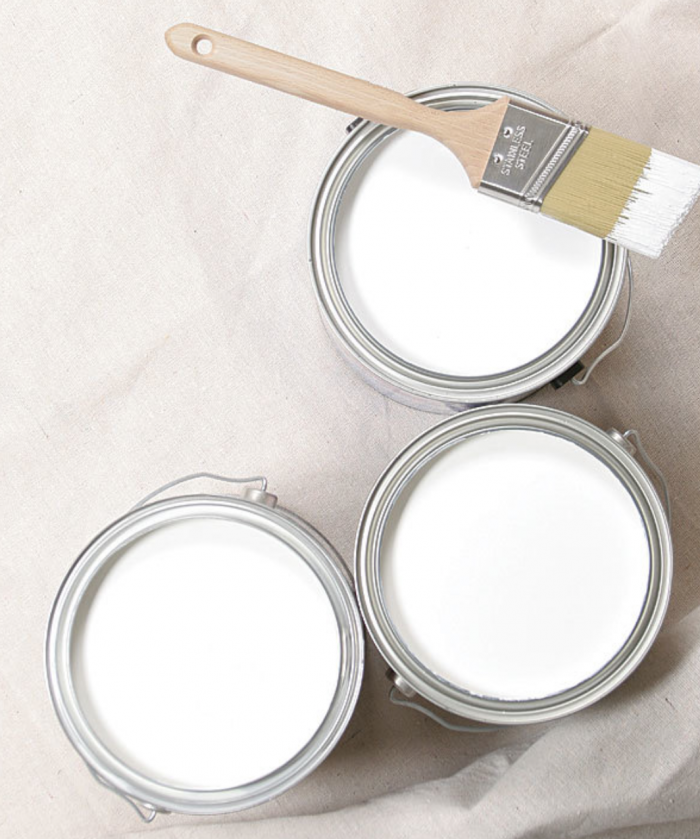 Oil-based primers have higher VOC content, take longer to dry, and have a stronger odor, but they also sand easily, have excellent film leveling, and are better than other types at blocking tannin bleed-through. Water-based primers are easier to clean up, have less odor and VOCs, but they don't block some stains as well oil-based primers, including wood tannins. Shellac-based primers are good at sealing and hiding stains, especially knots, but the film is brittle. They do not stick well to metal surfaces, are high in VOCs, and they must be cleaned up with alcohol. Synthetic shellac substitutes share many characteristics, but they clean up with mineral spirits rather than alcohol.
Patrick also found a variety of primers intended for very specific substrates. They include rust metal, damaged drywall, moldy surfaces, concrete and masonry, drywall that's been patched, and alligatored surfaces. If you're facing one of these problems, choose a primer accordingly.
Multi-purpose primers, available in both oil and latex versions, are supposed to save you the trouble of buying a boatload of specialty products. But if you have a problem surface, ask first. These primers aren't good at everything.
Misty Lees also has some tips on choosing primers in her article that's focused mainly on choosing paint.
Premium paint is usually worth the price
If there's a common theme in advice from paint pros it's that more expensive paint is, at least to a point, worth it. The reason is better ingredients.
All paint, no mater what the type or brand, has three principal ingredients: pigments that provide color and cover the substrate, binders that make the paint stick, and a carrier or solvent that lets the paint flow. With both oil-based and latex paint, the solids (pigment and binder) are what really matter. Paint with solids of between 35 and 45 percent will produce a thicker paint film and cover better. Premium paints with the greatest amount of solids content typically cost more but have longer warranties.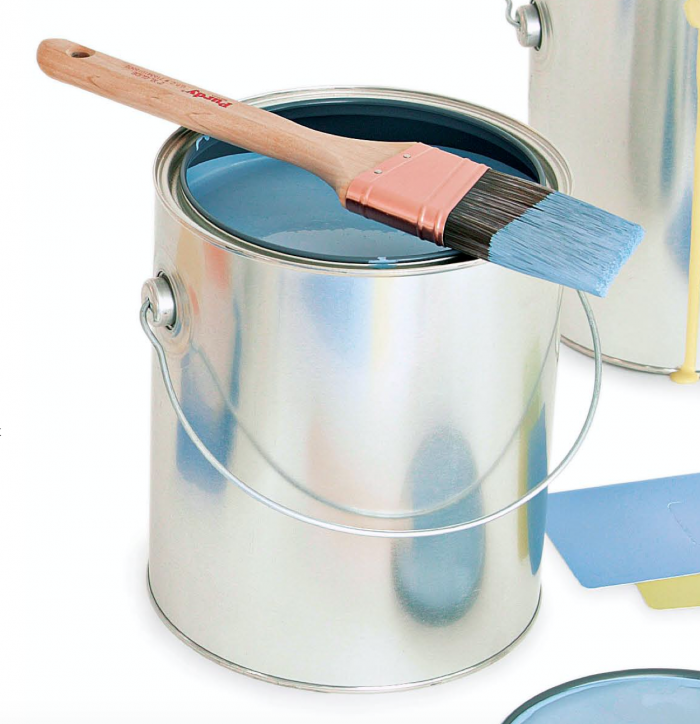 Specifically, look for titanium dioxide as a pigment. Less expensive paints will have what are called extender pigments that don't work as well. On the latex side, paints that are 100 percent acrylic will last longer and stick better than vinyl-acrylic blends.
The long-running debate on whether oil or latex paint is better has been settled. Latex won. Stiffer regulations on VOCs and plenty of R&D on water-based formulations have tipped the scales in favor of latex. That's where manufacturers are putting their time and energy.
As is the case with primers, choose your paint with the substrate in mind. Ceiling paint, for example, is thicker so it drips less and typically has a low or medium sheen so it doesn't reflect light as harshly as a high-gloss paint. Doors and trim often get gloss or semigloss, and paint for floors is designed to hold up to foot traffic. There's even heat-resistant paint for metal surfaces like radiators and fireplace covers.
Choosing a deck finish
Wood decks are still the norm. Some tropical species don't have to be finished, but most wood decking will last longer and look more inviting with a protective topcoat.
As Justin Fink explains in this survey of what's available, ultraviolet light (UV) and water are the two chief threats to wood decking. Deck finishes should be able to absorb UV light, preventing it from damaging the lignin that holds wood fibers together. Repeated wetting and drying of wood means expansion and contraction, and that leads to checking and cracking. Penetrating deck finishes slow this process while keeping fungal growth to a minimum with mildewcide additives.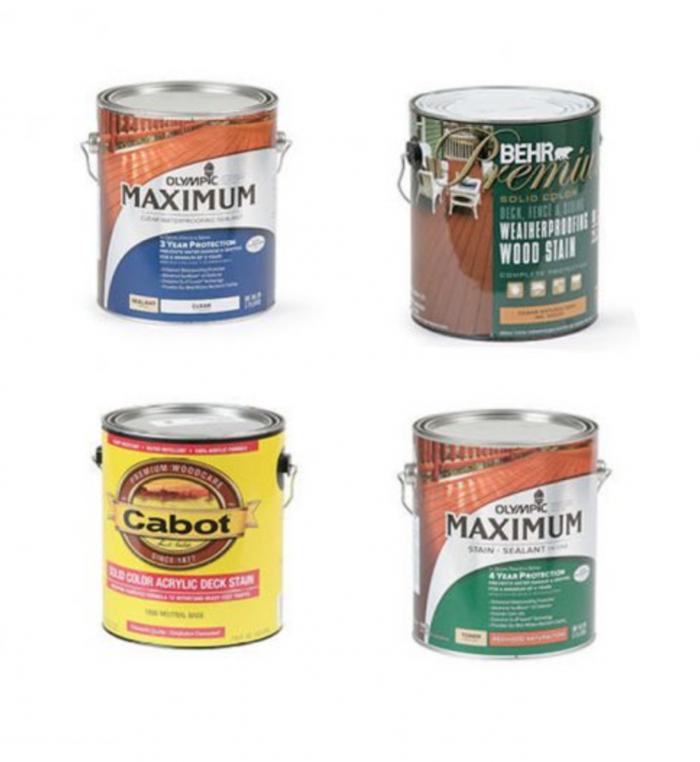 Oil-based finishes penetrate the surface better than water-based finishes, but they must be cleaned up with solvents. Oil-based finishes also contain higher amounts of VOCs, which are subject to tighter air-pollution rules. Water-based formulations have lower levels of VOCs, can be cleaned up with soap and water, and retail their color better than oil-based finishes. However, they don't penetrate the surface as easily and require more extensive prep work before recoating.
A third class of deck finish is the hybrid, which may be labeled "waterbornemodified," "oil/latex," or "acrylic/oil." Hybrids are designed to combine the best features of both oil- and water-based finishes: good color retention, lower VOCs, and soap-and-water cleanup.
Deck finishes are offered in a range of opacity (transparency), from clear through solid. Each type has pros and cons, with warranties ranging from as little to one to as many as 10 years. For more details on each, take a look at Justin's article.
More about paints and stains:
Choose the Right Primer for Your Next Painting Project – Get the lowdown on the four most common formulations
Making Sense of Deck Stains and Finishes – The options in penetrating exterior finishes may seem confusing, but there are some clues to help you choose.
Matching a Finish – Although never an easy task, these techniques help simplify a tough job.