Tools & Materials
High-Value Circular-Saw Blades
These affordable Oshlun sawblades provide the same cut quality as more expensive brands.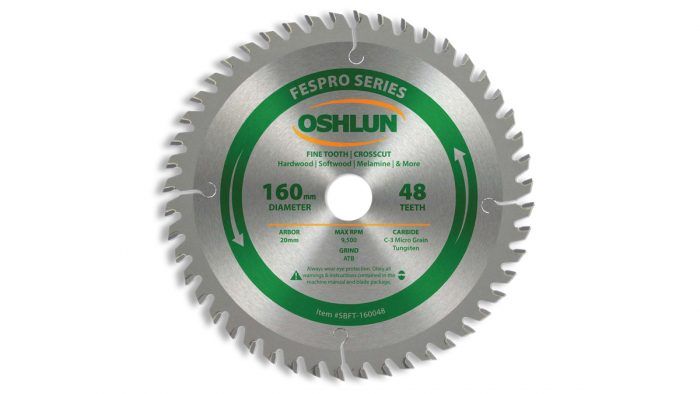 My European track saws and beam saws see a lot of use because their performance is unmatched. The only problem is the ridiculously high price of metric blades. As my dad would say, "That's how they get you." Searching for an affordable alternative, I found Oshlun blades on Amazon. The company makes blades in many of the hard-to-find arbor and blade diameters for boutique saws. They have especially wide offerings in the 160-mm and 210-mm sizes, both common diameters for track saws. I ordered the Oshlun SBFT-210052 210mm 52 Tooth FesPro Crosscut ATB Saw Blade for my Festool TS 75 for a whopping $37. By comparison, a similar Festool-brand blade is $135. I was expecting the Oshlun blade to be a low-quality knockoff that at best would be half as good as the Festool version. I was totally wrong. This is a great blade. The cut quality is on par with Festool blades, and it stayed sharp for just as long. I have since tried a few different 210-mm blades with total satisfaction as well as a 10-in., 12-in., and even a 165⁄16-in. beam-saw blade with the same results. If you need a great blade at an extraordinary value, try Oshlun.
Andrew Grace, a contractor in Ligonier, Pa.
Photos: Courtesy of the Manufacturer
From Fine Homebuilding #292