Builder-at-Large to Update Content Development Process at FHB
Fine Homebuilding announces a change in content leadership and creates a new editorial position—Builder-at-Large—designed to bring audiences even closer to the experts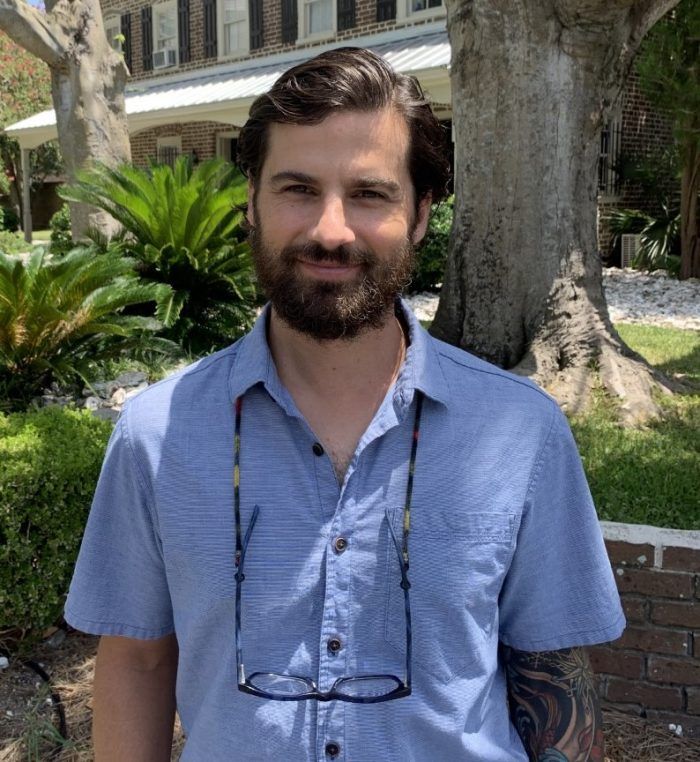 AUGUST 7, 2020 — The Taunton Press announced today that Brian Pontolilo will return to the helm of the Fine Homebuilding franchise, as Editorial Director for Fine Homebuilding and Green Building Advisor, and that Justin Fink will take on a strategic, never-before-seen role for a media brand: Builder-at-Large.
Pontolilo joined Fine Homebuilding first in 2002. He has played many leadership roles within the Fine Homebuilding brand over the past two decades, most recently leading the Green Building Advisor digital product through a year-long period of substantial growth in audience and memberships. He returns to the top position for both brands with this appointment.
"We are fortunate to have Brian's market experience and knowledge to lead Fine Homebuilding. He has a confident style; he is strategic and is a respected thought leader in the building industry," says Taunton CEO, Renee Jordan, in making the announcement to the team today. She added, "No doubt, Brian will continue the momentum we have with digital product development and growth in audience engagement, as well as drive opportunities with our brand marketing and advertising programs."
Pontolilo has combined his passions to make a career of 18 years and remains equally excited by multimedia journalism, print magazines, architecture, home building, and building science.
"It's been so encouraging to work on Green Building Advisor for the last year," says Pontolilo. "For over a decade GBA has been laser-focused on providing the deepest information available to anyone interested in the real nitty-gritty of sustainability, building science, renewable energy, and a lot of other nerdy subjects. And the audience just continues to grow! I look forward to bringing some of Fine Homebuilding's media savvy to GBA, and some of GBA's remarkable content discipline to Fine Homebuilding. Surprisingly, after almost two decades and ups and downs in both publishing and building, I feel like we have more opportunity that ever with these two brands to serve our audiences and the industry."
Current Editorial Director Justin Fink has been named Fine Homebuilding's first Builder-at-Large. For as long as Fink has been working as a journalist, editor, writer, and video host at Fine Homebuilding, he has maintained a carpentry and remodeling business which has kept him dialed in to the needs of builders who work hands-on in the field. As Fine Homebuilding's Builder-at-Large, Justin will be freed from office duties and will be reporting regularly from his own job sites as well as visiting the job sites of fellow builders and remodelers around the country, connecting the audience directly to the experts with both print content and a new video series.
"I'm excited to be transitioning into a role that will allow me to spend even more time on job sites, because that's where all the magic happens," says Fink. "Home building is evolving at a quicker pace than ever, so it's crucial to use all of our resources to extract the kind of nuanced and detailed knowledge that the Fine Homebuilding audience has come to depend on us to provide. Whether they are fellow builders, journeyman carpenters, or ambitious do-it-yourselfers—it doesn't matter, readers benefit from information that comes directly from the hard-earned experience of professionals. This was my mission as Editorial Director and I think this new role will allow me to be even more effective in achieving this goal."
This strategic move comes at a time of growth and opportunity for Fine Homebuilding and Green Building Advisor. Pontolilo and Fink have just the right mix of media experience and a faithful dedication to the audience to maximize these brands' potential.
About Fine Homebuilding
Fine Homebuilding is the most trusted and authoritative resource for the residential construction and remodeling community. We uniquely source our content from the job sites and design offices of the most qualified and talented builders and designers in the industry to empower a global workforce with the ability to create the most advanced homes possible. Driven by the ethos that exceptional homes are possible and that craftsmanship is an honorable and worthy pursuit, Fine Homebuilding has become the brand for skilled practitioners, deeply knowledgeable enthusiasts, industry influencers, and forward-thinking companies who are collectively committed to shaping the way we build. For more, visit FineHomebuilding.com.
About Green Building Advisor
Green Building Advisor is a website dedicated to sharing accurate and complete information about designing, building, and remodeling high-performance homes. With clearly presented, professional-level information, our mission is to empower architects and designers, builders and remodelers, engineers, tradespeople, and homeowners to build more durable, energy-efficient, healthy, and climate-friendly homes. With an elite team of advisors and bloggers from all corners of the building industry, Green Building Advisor has earned a reputation as the most reliable place online for accurate building science, proven building assemblies, unbiased product information, and impactful community. Many of Green Building Advisor's members are experts in their own right, making our Q&A forums one of our most valuable assets. For more, visit greenbuildingadvisor.com.
---
-For more information, email [email protected]