Audio-Inspired Shower Fixtures
These vintage stereo-inspired shower mixers make the perfect addition to any audiophile's bathroom.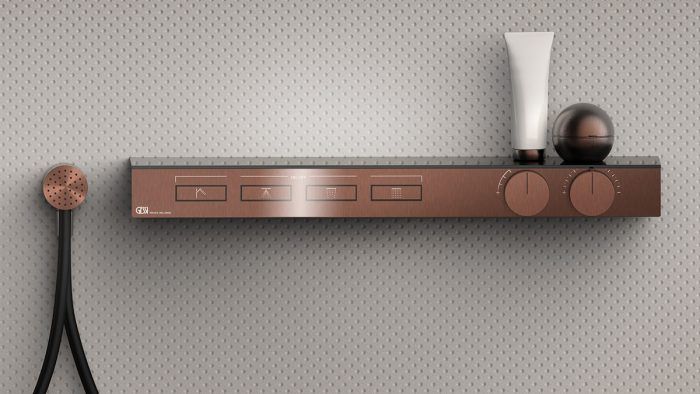 With design cues clearly taken from vintage stereo components, the Hi-Fi collection of thermostatic shower mixers from Italian manufacturer Gessi is a unique departure from more typical bathroom fixtures. Intuitive graphical markings make setting the shower a simple task, and the wide buttons and dials are designed as much for ergonomics as they are for a pleasant tactile experience. The mixers come in three varieties: flush-mounted square, flush-mounted rectangle, or a shallow shelf version that provides a convenient spot for shampoo and other bathing sundries. The Hi-Fi collection also includes matching wands, jets, and showerheads, all sharply styled to match the stereophonic theme. The shower mixers come in 12 handsome finishes and start at $2500.
—Rob Wotzak, digital brand manager
From Fine Homebuilding #295