Get a Handle on Your Buckets
PVC pipe and a piece of duct tape makes a better hand-hold for 5-gal. buckets of sand or rocks.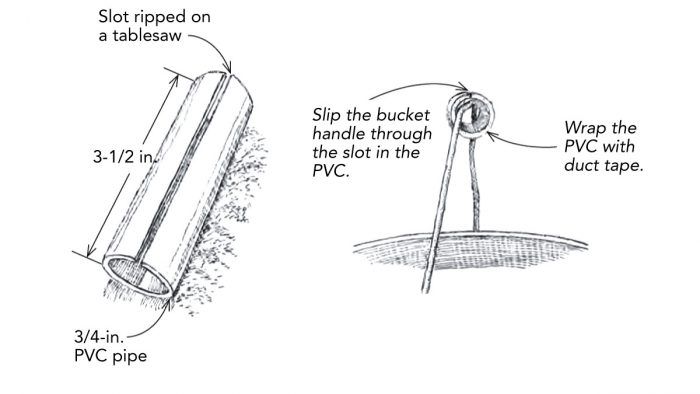 Five-gallon buckets full of sand or rocks are hard on the hands—especially after the plastic handle breaks off. For a vast improvement, carefully rip a slot into a section of 3/4-in.-diameter PVC pipe with a tablesaw, then cut it into 3-1/2-in. lengths. Slip the new handle onto the bucket bail—it even fits when the original handle is still there. Squeeze the handle shut and wrap it with duct tape. Your hands will thank you.
—Mark Waldrop, Mount Baldy, Calif.
Edited and Illustrated by Charles Miller
From Fine Homebuilding #296